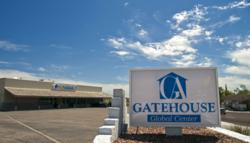 "Most families have some form of PTSD. A parent who found their child collapsed in the bed or bath nearly dead from an overdose, who experienced a surge of adrenalin to handle the emergency" - Bonnie A. DenDooven MC, LAC
(PRWEB) February 24, 2012
Parents of children with addictions suffer in numerous ways. Family therapist at Gatehouse Academy, Bonnie A. DenDooven MC, LAC, has developed a cutting-edge approach to working with the families of young adult drug addicts that understands the difficulties of these family members to be as a result of a varied form of PTSD, cPTSD.
According to BenDooven; "All previous family models for working with addiction have approached the family system from the point of view as if addiction began with adults and was passed down generationally. Today we are seeing a very high percentage of first-generation addicts, and the devastation to relatively normal parents when their children turn to drugs is incomprehensible." - Bonnie A. DenDooven MC, LAC
Gatehouse Academy's clinical team is taking a progressive approach towards addressing the families of first-generation addicts. This approach involves the identification and treatment of a specific form of PTSD, identified as cPTSD, that can arise more slowly over the course of time. The concept of cPTSD was originally advanced by Judith Herman through her groundbreaking work, Trauma & Recovery. cPTSD is a protracted form of trauma resulting from years of overt or covert abuses, betrayal, distrust, and "gaslighting", wherein a parent or family member is led to believe they are going crazy through deception and manipulation. All of these forms of trauma may occur in the parents of a young adult dealing with drug addiction. Increasingly, BenDooven and the other Family Workshop facilitators at Gatehouse Academy have witnessed more and more families that are experiencing addiction for the first time through their children. This lack of prior understanding of addiction can lead to prolonged engagement with the addict and can result in protracted trauma. The Gatehouse Family Workshop team aims to begin identifying this form of protracted PTSD earlier in the process with families, allowing them to engage treatment that will afford them better lives and relationships in the long term and may indirectly improve outcomes for their addicted family members.
Each of Gatehouse Academy's Family Workshop staff is highly trained. Gatehouse Academy strives for excellence in the leading and most progressive modalities of therapy. It is a unique program that includes a world-class therapeutic treatment process within a larger residential context that is designed to enhance the lives of young adults by helping them to develop life skills, experience the 12 Step Program, enjoy themselves in extracurricular activities, and finally, to move closer to accomplishing their academic and career goals.
About Gatehouse Academy
Gatehouse Academy is a co-educational long-term residential program exclusively for young adults age 17 to 28 with chemical dependency and co-occurring disorders. Their centers proved the necessary clinical, residential, educational, recreational, and family communication support system for everyone admitted. Their mission is: "We absolutely insist on guiding young adults towards a life of excellence, leadership and service." Gatehouse Academy operates its main campus in Wickenburg, Arizona. Other Arizona drug rehab campuses include Sober University, conveniently located in Tucson Arizona, and Gatehouse College Campus located in Prescott Arizona. It has an extended campuses also located in Prescott Arizona.
For more information about Gatehouse Academy call toll free 1-(888) 730.0905
###