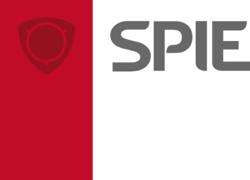 Optical engineering is about solving problems.
Bellingham, Washington (PRWEB) February 23, 2012
Optical engineering is about solving problems, from the very large ― finding potentially hazardous damage in bridges and buildings, and identifying underground aquifers or oil fields ― to the small and even microscopic ― detecting hidden explosives, and targeting individual cancer cells.
SPIE, the international society for optics and photonics, is joining with other professional societies and organizations around the United States in celebrating National Engineers Week (NEW) 19-25 February, to acknowledge the role engineers play in finding solutions to some of the world's very challenging problems.
The NEW Foundation and participating organizations are holding events, giving demonstrations, providing mentoring opportunities, and other activities to help raise awareness around the work of engineers. Learn more about the foundation's website: http://eweek.org.
SPIE members and volunteers including professors and students in optics and photonics programs around the country are active all year in sharing information about the field with their communities, universities, and potential students.
SPIE Student Chapter members, for example, bring optics lessons to community students starting before they reach high school. At the University of Arizona College of Optical Sciences, an outreach course sends graduate and undergraduate students out to schools to do optics demonstrations, and the college hosts demonstrations for UA students as well.
Additional ongoing and recent SPIE-supported programs promoting science, technology, engineering, and mathematics (STEM) education are:

a national contest in Poland to design optical tools supporting education for partially sighted children
San Francisco Bay Area ASTRO Project to conduct professional development for 60 teachers
Photonics Academy of Wales Summer School
Magic and Power of Optics light show and exhibition for students in Russia
Optics and Photonics workshop for teachers at Delhi Technological University in India
Jeux Photoniques competition for grade-11 students and their teachers from 4 schools in Québec City
Laser Spectacular educational programs at 10 schools in the U.S.
laser workshops for grade-school students in New Zealand
workshop materials for Optics Summer Sizzler program for high school students in Rochester, NY
optics materials for Los Angeles African-American Engineers Science and Technology Awareness Day
providing the SPIE Digital Library at low or no cost for designated countries, primarily in Africa, South and Central America, and Asia, to facilitate research in developing countries with limited resources for science
sponsorship of UNESCO Active Learning in Optics and Photonics (ALOP) workshops for physics teachers in developing countries, with one workshop planned for Tunisia this year and two other locations to be announced
a Visiting Lecturer program, providing speakers who are world-class scientists and engineers in optics and photonics
sponsorship of the Abdus Salam International Centre of Theoretical Physics (ICTP) Winter College activities, presented under the auspices of the Italian government and two United Nations agencies, to foster advanced studies and research in the physical sciences, especially in developing countries.
SPIE also celebrates engineers through profiles in its annual Women in Optics planner, and provides free educational posters and DVDs for middle- through high-school students.
About SPIE:
SPIE, the international society for optics and photonics, was founded in 1955 to advance light-based technologies. Serving more than 225,600 constituents from approximately 150 countries, the Society advances emerging technologies through interdisciplinary information exchange, continuing education, publications, patent precedent, and career and professional growth. SPIE annually organizes and sponsors approximately 25 major technical forums, exhibitions, and education programs in North America, Europe, Asia, and the South Pacific. SPIE provided over $2.5 million in support of education and outreach programs in 2011.
# # #