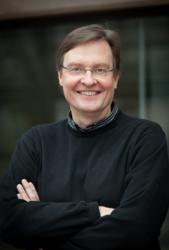 "The session will cover TV Everywhere authentication, the significance of content metadata and the growing importance of cloud-based content delivery."
BUFFALO, NY (PRWEB) February 24, 2012
Synacor (NASDAQ: SYNC) today announced its Senior Vice President of Strategy and Business Affairs, Theodore May, will be addressing the Digital Media Analysis, Search and Management (DMASM) 2012 International Workshop in La Jolla, Calif., at 2:45 p.m. on Monday, February 27, at the University of California.
The conference, which focuses on digital entertainment media and platforms, expects to draw telecommunication and information technology professionals.
May, an expert on TV Everywhere, online entertainment and digital video, will present a session on TV Everywhere. The session will cover TV Everywhere authentication, the significance of content metadata and the growing importance of cloud-based content delivery.
Other speakers will include Michelle Leyden Li, Qualcomm; Masaaki Fukumoto, NTT DoCoMo Research Laboratories and Jon Peddie, Peddie Associates.
For more information on Synacor and its TV Everywhere services including "TV Everywhere for Everyone," please visit synacor.com or email tvee(at)synacor(dot)com.
About Synacor
Synacor is the integration, authentication and engagement platform, enabling the digital lifestyle across multiple devices and reaching more than 21 million high-speed Internet subscribers worldwide. Synacor's customer-branded platform enables cable, satellite, telecom and consumer electronics companies to deliver TV Everywhere, digital entertainment, services and apps to their end-consumers, strengthening those relationships while monetizing the engagement. Synacor has more than 45 customers, over 81 million average monthly search queries, 2.8 billion average monthly advertising impressions, and more than 75 content partnerships. Synacor is headquartered in Buffalo, NY. For more information, visit synacor.com. Integrate. Authenticate. Engage.
###