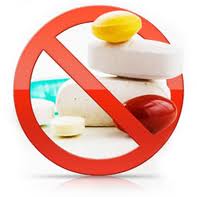 If a medication is strong enough to help us…it's strong enough to hurt us," says Dr. Oz.
Highland Park, IL (PRWEB) February 24, 2012
Well known Surgeon and Talk Show Host, Dr. Mehmet Oz spoke of the dangers of mixing medications during a February 23, 2012 appearance on 'The View.' His words have resonated in a culture where alternatives to pills are very much needed. New recovery sleepwear called Goodnighties is poised to fill the gap for better sleep.
According to Sleep Psychologist, Gregg Jacobs, "Over 30% of the medical problems that doctors are faced with stem directly from sleep deprivation."
Sleeping restfully is a necessity that can't be taken for granted. As many as 70 million U.S. adults suffer from sleep disorders. Poor sleep can lead to a compromised immune system, hypertension, diabetes, depression, obesity and cancer. (The Institute of Medicine, Sleep Disorders and Sleep Deprivation). The collateral damage from this is an estimated $15.9 billion to National healthcare costs. (National Commission on Sleep Disorders).
U.S. manufacturer, Goodnighties, Inc. is making great progress in a new sleepwear category of "functional apparel." The patented fabric used to make Goodnighties sleepwear is proven to stimulate blood flow to tired muscles helping one relax in a deeper restorative sleep.
Senior Retail and Apparel Analyst, Alison Lipson from Mintel, a leading market research company reported recently that "Many women are seeking solutions for discomfort and restless nights. Retailers and manufacturers have the opportunity to target these consumers by promoting functional, yet affordable sleepwear," said Ms. Lipson. According to her research; "The Goodnighties recovery sleepwear is designed with IonX fabric, typically used for athletes, to help restore muscles and reduce pain. An added bonus for wearers who suffer from hot flashes, the fabric is also moisture-wicking, reducing the effects of night sweats." Ms. Lipson continued.
Women with unavoidable hormone changes due to menopause are twice as likely as men to have difficulty falling and staying asleep. Recently ABC WorldNews Anchor, Diane Sawyer announced that "30% of women with sleep issues are taking serious prescription medication to find relief." Continuing this message with warning; Dr. Oz stated today that "medications are not taken seriously" and "if a medication is strong enough to help us…it's strong enough to hurt us."
Those who have worn Goodnighties pajamas for better sleep agree. Reviewed by Chicago Tribune Syndicated reporter; Seka Palekuca "If you're a skeptic, as many of us are, you might be wondering how fabric can possibly help you sleep better. Well, we put it to the test and found the fabric ultra-soothing and ultimately relaxing. There was also no waking up in the middle of the night to throw off the covers. Bottom line – we slept better."
###