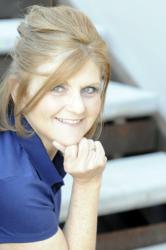 Money stay with me-

It's not how much you make -
It's how much you hold onto
Delta Junction, Alaska (PRWEB) February 27, 2012
Dawn has traveled the casino scene from Atlantic city to Las Vegas using The Gamblers "take it home" Pocketsafe to her advantage.
Dawn has used this unique product while traveling across the country on gambling trips and is enthusiastic about the profitable results. Being very familiar with the product is a key component in getting the message out to the gaming public about it's advantages
The Gamblers "take it home" Pocketsafe was developed to help casino patrons learn when to walk away after winning at their favorite gambling games. The design of the compact pocketsafe makes it virtually impossible to wriggle the money out once it is inserted. When a jackpot is won the gambler slides the intended going home portion into the Pocketsafe to insure the money gets home before coming out again.
After years of experimenting with various gambling systems it was evident that even when gamblers found a strategy that often worked the one thing that was missing was knowing when to walk away, and then actually doing it.
###