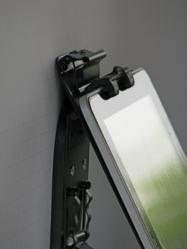 We are excited to return to Sun 'n Fun and share our great line of products with the aviation community. We plan on introducing several new products that will make it even easier to to bring the iPad into the cockpit.
Thousand Oaks, CA (PRWEB) February 27, 2012
MyClip Inc, a leading provider of iPad™ solutions for the aviation community will host booth A-20 at Sun 'n Fun which will take place March 27 through April 1 in Lakeland, Florida at the Lakeland Linder Regional Airport.
Private pilots, military pilots and commercial pilots around the world are using the MyClip line of products. Sun 'n Fun provides an opportunity for the company to meet with customers and to present new products in a great aviation environment.
MyClip Inc, based in Thousand Oaks, CA, manufactures accessories for the iPad and other tablet computers that allow pilots to use these amazing devices while safely operating their aircraft. The current lineup of products includes the hot selling MyClip Kneeboard, the MyClip Palm and the recently released 737MyClipboard.
###