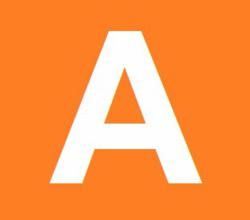 Find out what's new and popular on all the topics of your interests, all avaliable on Alltopics.com.
(PRWEB) February 25, 2012
Today Alltopics just got a lot hotter in its search engine by adding Asian Food to its rainbow of topics and fascinating news stories, thus making it the number one resource for cooks and their news. Whether the reader is a master chef, or just made a thai soup on ones own for the first time, Alltopics Asian Food articles provide hours of fascinating reading as this premiere information website farms out the articles on all things related to Food.
It is an indisputable fact that Asian-food.alltopics.com articles are easy to access on Alltopics search; the reader will get a plethora of all the current news stories, scoops, cooking videos and articles about chefs, recipes, new establishments in the restaurant trade, savings for food enthusiasts; in fact, everything any amateur or professional chef or a regular gourmet could ever need to know about the topic, all in one site, all easily available and ready to enjoy.
It takes just one-minute search on Alltopics to find the most current information from every site and news source on the internet, including Facebook, Twitter and GooglePlus, and all of it rated for popularity. If a chef, amateur cook or just a food consumer read and liked it, tweeted it or recommended it, Alltopics keeps it fresh and updated until another topic comes along. The website changes, just like the dishes in the menu, every second, as new and revealing information comes along from around the world.
The recent search shows that the chef or food enthusiast who hits the Asian-food.alltopics.com section is always positively surprised, as one peruses all the topics in the larder: Is asian food suitable for the kids? Can asian cooking give you big savings? How is a noodle dish always and forever your best friend? And what are the latest trends in sushi? The answers are all there, all the time, newly cooked and ready for reader's consumption on Alltopics.
Alltopics.com is a smoking hot composite story article, news and information website that offers the best Asian Food news, together with the latest and most enjoyed postings from all the social networks and news sources on the Internet. It's all arranged by topic and popularity on Alltopics.com, where the chefs are not the only ones to pull amazing news out of the pantry.
###