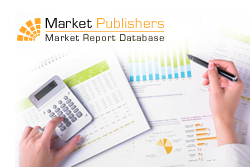 London, UK (PRWEB) February 24, 2012
What are the precise oncology rights granted or optioned? What is actually granted by the agreement to the partner company? What exclusivity is granted? What is the payment structure for the deal? How are sales and payments audited? What is the deal term? How are the key terms of the agreement defined? How are IPRs handled and owned? Who is responsible for commercialization? Who is responsible for development, supply, and manufacture? How is confidentiality and publication managed? How are disputes to be resolved? Under what conditions can the deal be terminated? What happens when there is a change of ownership? What sublicensing and subcontracting provisions have been agreed? Which boilerplate clauses does the company insist upon? Which boilerplate clauses appear to differ from partner to partner or deal type to deal type? Which jurisdiction does the company insist upon for agreement law? Answers to all these critical questions and many more can be found in the report.
New research study "Oncology Partnering Agreements - vol1 - CP2201 - Feb2012, Oncology Partnering Agreements - vol2 - CP2201 - Feb2012" elaborated by CurrentPartnering has been recently published by Market Publishers Ltd.
Report Details:
Title: Oncology Partnering Agreements - vol1 - CP2201 - Feb2012, Oncology Partnering Agreements - vol2 - CP2201 - Feb2012
Published: February, 2012
Pages: 1923
Price: US$ 2,995
http://marketpublishers.com/report/medicine_pharmaceuticals_biotechnology/healthcare_equipment_services/oncology_partnering_agreements_vol1_cp2201_feb2012_oncology_partnering_agreements_vol2_cp2201_feb2012.html
The report is aimed at providing an in-depth understanding and unprecedented access to the oncology partnering deals and agreements entered into by the leading healthcare companies from pole to pole, as well as explaining how and why these companies enter these deals.
Report Scope:

trends in oncology dealmaking in the biopharma industry since 2007;
analysis of oncology deal structure;
access to headline, upfront, milestone and royalty data;
case studies of real-life oncology deals;
access to over 2,700 oncology contract documents;
top oncology deals by value since 2007;
most active oncology dealmakers since 2007;
leading oncology partnering resources.
The available contracts are listed by: headline value; upfront payment value; royalty rate value; stage of development at signing; deal component type; technology type; specific therapy indication.
Report Contents:
Executive Summary
Chapter 1 – Introduction
Chapter 2 – Trends in Oncology Dealmaking
2.1. Introduction
2.2. Oncology partnering over the years
2.3. Bigpharma oncology dealmaking activity
2.4. Bigpharma not active in oncology
2.5. Oncology partnering by deal type
2.6. Oncology partnering by industry sector
2.7. Oncology partnering by stage of development
2.8. Onology partnering by technology type
2.9. Oncology partnering by oncology indication
2.10. Average deal terms for oncology
2.10.1 Oncology headline values
2.10.2 Oncology upfront payments
2.10.3 Oncology milestone payments
2.10.4 Oncology royalty rates
Chapter 3 – Leading Oncology Deals
3.1. Introduction
3.2. Top oncology deals by value
3.3. Top oncology deals involving bigpharma
Chapter 4 – Bigpharma Oncology Deals
4.1. Introduction
4.2. How to use bigpharma partnering deals
4.3. Bigpharma oncology partnering company profiles
Abbott
Actavis
Alcon Labs
Allergan
Amgen
Apotex
...
More new studies by the publisher can be found at CurrentPartnering page.
###