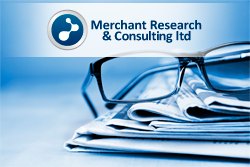 London, UK (PRWEB) February 24, 2012
Globally, the price for copper has jumped up unprecedentedly in the post-recession period – it demonstrated a four-fold increase in 2010 against the previous year. The demand rose by around 37-38% in the same period being largely forced upwards by the copper application and consumption levels in China.
Due to the Chinese relentless economic boom the copper industry here is projected to remain strong and dynamically developing. As demand is expected to proceed growing, the copper market is expected to witness vast deficit of the material worldwide, which has already demonstrated some traits at the end of 2011. The copper output at the global level is out of the scope to meet the expanding demand from emerging economies.
Deep insights into the copper industry and comprehensive market analysis are covered by the new market research report "Copper Market Review". The report is a complete guide to the market information that relates to the past landscape of the copper market, its present dynamics and future development in the coming five years. The report reviews the global, regional and country markets of copper.
Detailed market analysis examines copper production and consumption, demand trends, pricing information in the past and today, trade activities. The performance and profiles of the major marketers are also covered. Market forecasts demonstrate the future volumes and prices, awaited market tendencies and developments, expected opportunities within the copper industry.
Report Details:
Copper Market Review
Published: January, 2012
Pages: 80
http://mcgroup.co.uk/researches/copper
Report Contents:
DISCLAIMER
RESEARCH METHODOLOGY
1. WORLD COPPER MARKET
1.1. Copper in Global Industry
1.2. Copper Market Overview
1.3. Copper Prices
2. NORTH AMERICAN MARKET OF COPPER
2.1. USA
2.2. Canada
2.3. Mexico
3. LATIN AMERICAN MARKET OF COPPER
3.1. Chile
3.2. Peru
4. EUROPEAN MARKET OF COPPER
4.1. European Union Market of Copper
4.1.1. Poland
4.2. CIS Market of Copper
4.2.1. Russia
4.2.1. Kazakhstan
5. ASIAN AND MIDDLE EAST MARKET OF COPPER
5.1. China
5.2. Indonesia
5.3. Iran
5.4. Japan
6. AFRICAN MARKET OF COPPER
6.1. Zambia
7. OCEANIAN MARKET OF COPPER
7.1. Australia
8. FUTURE OUTLOOK (2012-2016)
LIST OF TABLES
Monthly market monitoring service for copper is also available.
The report on copper has been developed by Merchant Research & Consulting Ltd, an internationally recognized market research agency, specializing in chemical industry. "Copper Market Review" is presented within the catalogue "Metals", which also covers studies on Aluminum, Arsenic, Beryllium, Iron and Steel, Lead, Magnesium, Mercury, Nickel, Silver, Titanium, Zinc markets.
###