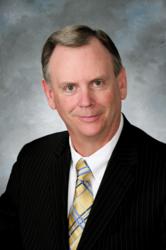 Under Craig's guidance, Dearborn National will achieve the next level of success.
Chicago, IL (PRWEB) February 24, 2012
Dearborn National is pleased to announce the appointment of Craig Nordyke as President and CEO. Nordyke previously held the position of Divisional Senior Vice President and Chief Operating Officer at Dearborn National. He replaces Tony Trani, who announced his retirement, effective March 31, 2012.
"Over the years, Craig has proven to be a trusted business partner and a strong leader. I could not be more pleased to have Craig assume the leadership of Dearborn National," said Trani. "Under Craig's guidance, Dearborn National will achieve the next level of success."
Nordyke will also assume the duties of Chairman of the Board of Colorado Bankers Life Insurance Company and Director on the boards of Dearborn National Insurance Company, Fort Dearborn Life Insurance Company of New York and Dental Network of America, members of the Dearborn National brand companies.
With more than 30 years of experience in the life insurance industry, Nordyke has spent more than 25 years in actuarial management and operations. Before joining Dearborn National in 2008, he served as Vice President and Actuary at TIAA-CREF in North Carolina, and as Executive Vice President and Chief Actuary of Paragon Life Insurance Company, a MetLife company in St. Louis, Missouri.
He received a bachelor's degree in actuarial science from Drake University in Iowa. He is a Fellow of the Society of Actuaries and a Member of the American Academy of Actuaries.
About Dearborn National®
With more than 40 years of experience, the Dearborn National brand companies offer a broad selection of insurance products, including Group Benefits (employer-paid/voluntary), Worksite and Individual, as well as an array of enhanced product services. Combined, we are licensed in all 50 states, as well as the District of Columbia, the U.S. Virgin Islands, the British Virgin Islands, Guam and Puerto Rico. Health Care Service Corporation, a Mutual Legal Reserve Company (HCSC), is the parent company of the Dearborn National brand companies. HCSC is the largest non-investor owned health care insurer in the United States and the fourth largest overall.
###