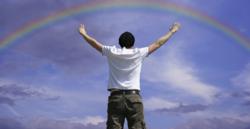 By the time a student has completed this online training course he or she will have answered hundreds of self-scoring quiz questions. What better practice for the ASQ exam is there?
Tucson, Arizona (PRWEB) February 27, 2012
Individuals preparing for the ASQ Six Sigma exam from a book, or by driving to refresher classes delivered by an instructor of unknown quality and skill, need to think about preparing for the Lean Six Sigma exam the modern way. Learn using state-of-the-art eLearning technology from a course written by the author of the book that has been the standard text in the Six Sigma field for over 13 years, The Six Sigma Handbook. In addition to reading assignments in PDF format students will also have access to interactive narrated video presentations, storyboards, self-scoring quizzes, and much more. Over 70 learning modules total!
By the time students have completed this online training course they will have answered hundreds of self-scoring quiz questions. What better practice for the ASQ exam is there?
Students get unlimited access for 180 days (6 months) to The Pyzdek Institute's online Lean Six Sigma training content. Content covers the complete Lean Six Sigma bodies of knowledge for all belts, including Black Belts, Green Belts, Yellow Belts and White Belts (the particular body of knowledge addressed by each module is clearly indicated, so students can study just what they need for the certification exam which interests them.) An excellent resource for certification exam preparation, or for just refreshing one's knowledge on any topic in the Lean or Six Sigma body of knowledge.
Contents includes:
Modules covering the entire Lean Six Sigma Black Belt body of knowledge.
Narrated video lessons. Each module includes a presentation covering the subject area. Videos were developed using the latest e-learning technology.
Self-grading quiz questions. Hundreds of quiz questions to help students learn and practice for the certification exam.
Reading assignments in PDF format. Experts agree that PowerPoints, bullet lists, and video are not enough. To really learn one needs to read well-written prose covering the topic. Thomas Pyzdek, author of the reading assignments in this training, has won numerous awards for his writing.
Interactive lessons. Many of the modules include interactive content that engages the student in the learning process. This advanced technology is proven to increase learning and retention of knowledge.
"Homework" assignments, with answer keys. This practice really locks in the learning.
Resources. Spreadsheets, documents, Minitab project files and other resources to help learn and apply Lean Six Sigma.
Videos showing how to perform various statistical analyses using Minitab or Microsoft Excel.
User Forum. Discuss Lean Six Sigma with fellow students. The forum is also monitored by Thomas Pyzdek as well as Pyzdek Institute Certified Master Black Belts.
Click here to view the list of training topics covered in this course.
In addition, students are eligible to be the first notified of webinars by Thomas Pyzdek. These webinars often include open sessions where participants can ask Mr. Pyzdek questions and dialog with him directly.
# # #