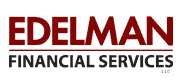 Fairfax, VA (PRWEB) February 24, 2012
Ric Edelman, the award-winning financial advisor and radio talk show host, is joining KFI AM640. Known for its "more stimulating talk," KFI is one of the most listened-to news/talk radio stations in the U.S.
Edelman's show, The Truth About Money with Ric Edelman, featuring financial advisors Brandon Corso and Anderson Wozny (known on-air as Branderson), debuts February 26 and will be heard Sundays from 2-4pm PT.
Long regarded as perhaps the country's most successful financial advisor, Edelman has been providing financial advice for 25 years; he is especially known for his ability to blend financial education with entertainment. The program is heard in 54 radio markets, including 25 of the 30 largest, such as WABC-770AM in New York, WLS-890AM in Chicago and WMAL-630AM in Washington, DC – the show's flagship station. This year, Edelman celebrates the show's 20th anniversary.
For eight years in a row, Barron's has named Edelman one of the nation's top-ranked advisors and twice named him the #1 Independent Financial Advisor in the country(1). He was also named the most influential financial advisor in the nation by RIABiz.com, an industry web site, in 2012. His firm, Edelman Financial Services, manages $7.3 billion for more than 16,000 clients(2).
"I'm excited to join KFI-AM's outstanding line-up and look forward to bringing financial education to so many people in Southern California," said Edelman.
About Edelman Financial Services
The firm provides financial planning and investment management services for individuals and families, as well as 401(k) plans and businesses. The firm has won more than 75 financial, business, community and philanthropic awards. For more information call 888-PLAN-RIC (888-752-6742), or visit RicEdelman.com.
Ric Edelman is Chairman and CEO of Edelman Financial Services, a Registered Investment Adviser, and Co-CEO, President and a Director of The Edelman Financial Group (NASDAQ: EF). He is an Investment Adviser Representative who offers advisory services through EFS and a Registered Principal of (and offering securities through) Sanders Morris Harris Inc., an affiliated broker/dealer, member FINRA/SIPC.
1. Barron's ranking "Top 100 Independent Financial Advisors" (Aug. 28, 2010 / Aug. 31, 2009) based on the quality of the advisors' practices, including client retention and compliance record, contribution to the firm's profitability, and the volume of assets overseen by the advisors and their teams.
2. As of December 31, 2011.
# # #