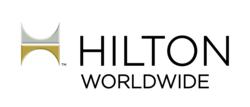 (PRWEB UK) 25 February 2012
Superbreak, the Yorkshire based short breaks specialist, has announced a new partnership with the Hilton Hotels group, offering a unique selection of tailor-made two night hotel breaks at over 70 Hilton hotels. The new partnership will enable Superbreak to offer customers a choice of breaks in key cities and towns throughout England, Scotland, Wales and Northern Ireland.
With the operators' new Hilton hotels programme, hotels can be packaged up with a selection of top West End London theatre shows including Wicked, The Lion King and Jersey Boys, rail travel from UK mainline train stations and a range of UK theme park, attraction and sightseeing tickets. Alongside these offers, Superbreak has created an exclusive two-night break for their customers, which includes a free year's subscription to the Hi-Life Dining Programme, which gives customers one year's 2 for 1 dining at a selection of over 5000 restaurants, including celebrity chef venues, popular high street chains and independents. In addition to this, the tour operator has also packaged a number of Hilton airport hotels with excellent parking inclusive rates to provide extra convenience for customers planning on travelling abroad.
Superbreak hopes the new Hilton hotel programme will offer its' customers fantastic value, with a variety of two night hotel breaks to suit all budgets and added value extra included. From the iconic Metropole Hotel in London to four and five star accommodation across the country and the range of Double Tree and Hampton by Hilton hotels there is something to suit all price ranges. Having secured a selection of rooms with the hotel chain, including single room, double rooms, triple and family rooms Superbreak can provides its customers with accommodation for all occasions.
Product Development Director Ray Jones commented 'We are delighted to be offering our agents and clients short breaks at over 70 Hilton Hotels across the UK. The brand is recognised across the world for its superb quality and excellent reputation and it is a great boost to be able to add them to our portfolio. All our Hilton breaks are available for two night stays with rail, theatre and dining options, providing a fantastic range of short breaks to our customers.'
About Superbreak:
Superbreak is the internet division of Superbreak Mini Holidays Limited, the market leader for short breaks and hotels throughout the UK, including hotels in Manchester and popular city break locations. Superbreak is part of Holiday Break plc. Based in York, England, Superbreak specialises in booking city breaks in 2-5 star hotel accommodation throughout Britain for the leisure traveller.
With 5000 plus hotel partners in worldwide locations from Manchester to Brighton, from London to Paris and with great availability and rates for theatre breaks, events at the O2 Arena, various popular attractions and national and international rail partners, Superbreak can offer an outstanding depth and breadth of UK and Overseas short break products.
For further information on Superbreak or on this PR, please contact:
Khalid Amin
Online Marketing Manager
Superbreak Mini-Holidays
Eboracum Way
York
YO31 7RE
(01904) 436043
http://www.superbreak.com
###