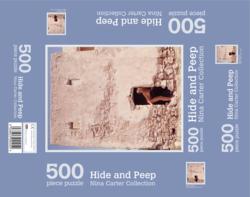 I have led an exciting and interesting life and look forward to sharing it through the medium of my website
(PRWEB UK) 26 February 2012
After a period of semi-retirement from the limelight Nina has resumed her professional career and in line with once again entering the public eye she has just launched her website http://www.ninacarter.com featuring inside information, pictures and videos drawn from her glittering career. As well as all the personal insights to be expected from Nina's own site there is an ever expanding shopping section that includes not only memorabilia from Nina's modelling days, but also bespoke jewellery, original art and other carefully selected items exclusive to Nina's website.
Nina's site offers photographic prints from her hugely successful time as a leading model and were shot by world class photographers Brian Aris and Peter Barry, iconic names in themselves. Nina commented, "I am so happy to have linked up with Brian and Peter again and delighted that they are featuring their work on my site. Every print we offer on the website is special to me for one reason or the other and all are signed by me before being sent out."
In conjunction with this some of Peter Barry's classic and well known pictures of Nina are being made available as 500 piece quality jigsaw puzzles. The first of these, 'Hide and Peep', was specially chosen to start off The Nina Carter Collection of puzzles and is available now from Nina's site and shortly from Amazon. Retailing at £19.95, each puzzle box is signed by Nina Carter.
Nina's website will be a constantly evolving showcase for both her career and a range of carefully selected products and memorabilia, that, whenever possible, will be completely exclusive to Nina's site.
Nina Carter is available for after-lunch speaking engagements, makeovers, presenting and media work, and is currently in the process of writing two books.
For further information please contact info(at)ninacarter(dot)com or telephone 07968 028391 (Barry Barrett - Nina Carter Management).
24th February 2012 __title__ Photographic Prints of Nina Carter ]
###