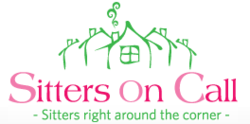 (PRWEB) February 27, 2012
Child care is a necessity for busy parents, yet finding high quality childcare in a specific area can prove challenging. Hoping to ease the worried minds of parents in the state of Colorado, SittersOnCall.net has been developed to provide an online network of local trustworthy sitters.
SittersOnCall.net newly launched website allows local parents and sitters to create profiles to connect with one another. Parents search through the available sitter profiles, reading information about each sitter and reviewing the ratings other parents have given them in hopes of finding the sitter that best fits their needs. Parents can also rate and provide references for sitters they have employed, resulting in increased peace of mind for other parents attempting to choose the ideal sitter.
The volunteer program available through SittersOnCall.net is an innovative feature where sitters can sign up to volunteer their time for unemployed parents who may not be able to financially afford a standard sitter. Finding a trustworthy sitter for children is now simple thanks to SittersOnCall.net. Visit http://sittersoncall.net for more information.
About SittersOnCall.net
Sittersoncall.net was launched in 2012 as a one stop 'virtural neighborhood' for parents and babysitters. Founder and mother Mariah Emmert created Sittersoncall.net in order to help other parents find quality babysitters close to home and with the hopes that people will embrace the volunteer program.
###