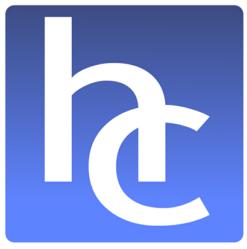 Miami, FL (PRWEB) February 26, 2012
Helpcup is a new social media platform designed to connect individuals and charitable organizations throughout the United States who are interested in receiving or donating charitable donations or services. As a result of the services Helpcup provides, donors across the globe have the opportunity to create personal, online profiles on helpcup.org, through which they can donate their money or professional services to individuals in need.
Becoming a charitable donor yields a variety of personal, as well as financial, benefits. By creating a free membership profile on helpcup, donors will have the opportunity to connect with struggling individuals to provide them with a particular service or monetary need. In today's economy, there are millions of individuals, all over the United States, who are in need. Many of these individuals have children to support, and mouths to feed. By donating your money or services to charity, you may not only qualify for a tax deduction, but will also have the opportunity to change someone else's life forever. Furthermore, Helpcup encourages all members to embrace a "pay it forward" mentality. Should a member of Helpcup receive charity, they are encouraged—if/when they are able—to later donate to another member. By making a charitable donation through Helpcup, you are not only helping an individual or family in need, but are making a difference in the world around you.
Successful Human Movement, a nonprofit organization, created a member page and—in just four days—was able to raise $2,500 for an individual in need. Spiritual Growth Ministries, another active charity whose mission is to spread the gospel throughout nursing homes, hospitals, the community and the world—uses their member page to fundraise, along with other charitable organizations throughout the United States, for families or individuals in need. Other charities, including the YMCA, United Way, Goodwill Industries, American Red Cross, Boys scouts of America and the American Heart Association, are also listed in the Helpcup directory as charities looking to raise money for their cause.
With the creation of Helpcup, fundraising can now be a fun and rewarding experience. Helpcup recently aired its first nationwide commercial to attract donors that give to charity on a regular basis. Furthermore, Helpcup promotes fundraising on its Facebook page.
Helpcup is always looking for new members to join the cause. Helpcup welcomes all potential donors and charitable organizations to make personalized profiles on helpcup.org today, and change someone's life forever.
For Donors:
Helpcup is an easy, cost-effective social-networking tool that gives members a platform to give, or receive, charitable aid. As a donor, members can search for specific charitable organizations, types of charity or struggling individuals all over the United States that can benefit from their generosity. Through helpcup, donors can offer professional services or make a secure donation to a specific company or individual. As a result of their generosity, donors benefit from free advertising on helpcup.org, and may qualify for a tax-deduction for them or their business.*
*Please consult with your tax advisor before claiming a donation with the IRS. Not all donations are tax-deductible.
###