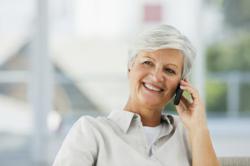 CipherHealth has created a Post-ER Visit platform that allows hospitals to reach out to all of their ER patients and ask them a series of questions related to their clinical status and overall experience.
New York, NY (PRWEB) February 27, 2012
The Value Based Purchasing measurement period began in July and now HCAHPS scores are on the mind of every hospital administrator. Hospitals are trying a plethora of new initiatives on the inpatient side in an attempt to increase those scores, ranging from adding more private rooms to increasing the number of CNAs on staff. These efforts are certainly useful; however they fail to address key aspects of the patient experience. CipherHealth's programs are specially tailored to fit each hospital, and allow administrators to assess areas that can be improved. Ignoring a patient's opinion is no longer an option. Hospitals are coming up with creative ways to improve operations, and not doing anything puts your institution one step behind. Listed below are some of the approaches (and their drawbacks) that hospitals have traditionally used in attempts to gather data from discharged patients.

Sparse data and delayed receipt of feedback minimizes the effectiveness of this tool. These surveys deliver statistics rather than real-time, actionable opportunities to affect change.
Random Manual Follow Up Calls
Very cost prohibitive, and inconsistent in both the phrasing of questions as well as the coherence of data collected. In addition, hospitals are only reaching a subset of patients, thus limiting the breadth of the data set.
After spending an extensive amount of time in the emergency room, patients are often tired, sick and more than ready to go home. Often, when handed a point of care survey, patients rush through it, and the resulting information gained is not as valuable as it could be.
The best way to gather data and improve emergency rooms is by following up with patients shortly after they leave. After a few days, reach out to patients over the phone and ask them questions about their current medical status and their overall experience in the ER. However, reaching out to the large volume of patients that pass through the ER on any given day can be difficult. This is where CipherHealth can help!
CipherHealth has created a Post-ER visit platform that allows hospitals to reach out to all of their ER patients and ask them a series of questions related to their clinical status and overall experience. As of February 24th, 2012, CipherHealth has reached out to over 75,000 patients, and these numbers are expected to double in the next three months. The platform is able to effectively triage patients, identifying those in need of further medical attention before they arrive back in the ER. Through this new, robust, real-time data set, hospital administrators can quickly ascertain where problems in the ER stem from. The program gives hospitals a granular view of the organization that can reveal key points of information regarding nurse efficiency, cleanliness, and most importantly, overall patient satisfaction.
About CipherHealth, LLC
Founded in 2009, CipherHealth™ LLC is a healthcare solutions company located in New York. CipherHealth is focused on the transition of care space and we aim to help our hospitals reduce 30-day readmissions and increase patient satisfaction.
# # #