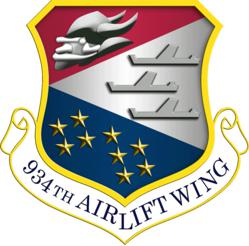 (PRWEB) February 24, 2012
Jobs, contracts and construction projects funded by the 934th Airlift Wing in 2011 impacted the local community by more than $127 million, about four million dollars more than in 2010.
"We are fortunate to have such a supportive community in the Twin Cities area," said Col. Darrell Young, 934th AW commander, "It is truly a great partnership we share."
The wing's payroll for the 1,942 civilian and military jobs it hosts is $64,902,829. The total amount of expenditures for construction, services and resources purchased from the local community amount to $33,540,709. Add to those sums the estimated value of indirect jobs created ($29,544,336) and the total of economic impact to the Twin Cities area is $127,987,874.
"Those 1,942 people are vital to accomplishing our diverse aeromedical, flying and maintenance missions as well as our newest explosive ordnance disposal mission," added Colonel Young.
"We strive to be a good partner with our neighbors," said Patricia Boettner, 934th Airlift Wing comptroller, "and as responsible stewards of our taxpayer's dollars, we try to support the local economy as much as possible."
To find out more information on the 934th AW, visit http://www.minneapolis.afrc.af.mil.
# # #