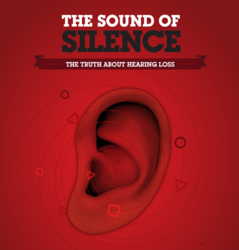 Manchester, UK. (PRWEB UK) 27 February 2012
Research shows that four million UK residents are unaware they have problems with their hearing. One in ten adults currently suffers with mild tinnitus, with one in a hundred noticing a distinct impact on their lives.*
To raise awareness of hearing loss, Amplifon have produced a handy infographic detailing key information about hearing difficulties, including the warning signs to look out for and how to prevent further deterioration.
Mike Copley at Amplifon said:
"The first step in helping a loved one or yourself is education, so we have put together this visual infographic to help everyone understand more about hearing problems - from the facts to the solutions. We believe that armed with this knowledge you can play a valuable part in ensuring hearing problems are resolved early, and as a family."
Notes to Editors:
*Statistics used in this release can be attributed to Action on Hearing Loss.
For further information and media requests, please contact Amy Byard:
T: 0113 2207 309
E: amy.byard(at)epiphanysolutions(dot)co(dot)uk
###