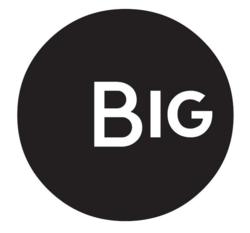 Tim Smith, General Manager said, "From the minute you contact us to the moment you receive our products- badges,software, printers, lanyards, wallets, accessories and print material - each process has been included because it adds value to you our client"
Hampton Hill, UK (PRWEB UK) 27 February 2012
As the leading badges and business print specialist, BIG has once again reaffirmed its commitment to quality in its products and services for the corporate and customer-facing, and events and conference markets. For the 15th year running, BIG has successfully retained the BSI EN ISO 9001:2008 Quality certification. This certifies the company for another three years, with annual ongoing audits.
The re-certification audit was successfully passed without any recommendations for major or minor conformities. The overall report concluded that this was "a positive visit confirming continued commitment to the maintenance and improvement of the quality management system".
Tim Smith, General Manager at BIG commented, "The quality-based systems and processes in the manufacture of our badges and business cards that make us number one both in the UK and in Europe, are so ingrained in our procedures that everyone understands why they are needed and adheres to them at all times. From the minute you contact us as a client, to the moment when you receive our products - badges, software, printers, lanyards, wallets, accessories and print material - each process has been carefully planned and included because it adds value and improves our quality and the service we offer our customers."
He continued, "The ISO 9001:2008 certification is a testament to the high standards we follow at BIG. We are committed to provide a high-quality consistent service to our customers and have instilled a quality assurance programme to ensure that these quality requirements are satisfied throughout every stage."
Mark Alderman, BIG's Operations Manager added, "Our customer focused systems, whether they are managed by our customer service teams or automated, allow our customers to have total confidence in the quality of their badge and print solutions. All our automated systems are backed by a professional studio, where qualified designers and printers are on hand to assist with any other queries. Our investment in innovation and technology is ongoing and our team is constantly upgrading and adding value to our products and services."
The BSI ISO standards provide organisations with an opportunity to increase value to their customers and to improve their performance continually. The standards focus on major processes, placing great emphasis on quality management and on the company's real commitment to continual improvement. As a result, the standards direct the company to achieve business results that include relationships with suppliers and partners and the ongoing satisfaction of customers.
The 11,000 square foot facility in Ipswich processes more than two million name badges and 13 million business cards each year for companies of all sizes and across industries.
BIG is UK and Europe's largest dedicated supplier of high quality business cards and name badges. The BIG product range includes print material such as wallets, conference material and business cards; permanent employee ID name badges for customer facing staff, and professional, re-usable name badges, lanyards and accessories for conferences and events.
###