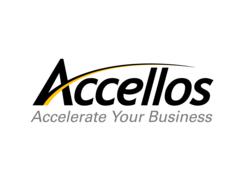 We learned that Prophesy Dispatch accommodated all of our company needs and was reasonably priced.
Colorado Springs, Colorado (PRWEB) February 29, 2012
Accellos, a leading provider of supply chain execution software solutions, has released a case study of its customer CTW Transport, Inc. The study illustrates how the Massachusetts-based refrigerated foods hauler replaced its manual dispatching methods with a comprehensive, cost-effective Prophesy DispatchSeries transportation management system from Accellos, increasing operational efficiency and experiencing outstanding growth. Following is a synopsis of the case study.
Company
CTW Transport, Inc. was founded by Costas Flessas over 20 years ago in Peabody, Massachusetts. At the time of founding, CTW consisted of one truck and two employees. Today, the company is staffed by over 20 employees and runs a fleet of over 25 trucks, plus a brokerage division. CTW specializes in hauling refrigerated foods for companies including, but not limited to Sysco®, Stonyfield Farm® and Dannon® to the southeastern United States and areas in California.
Situation
CTW used manual methods such as a whiteboard as well as pencil and paper to handle dispatching and accounting for years before the staff decided to research software solutions. CTW executives had discussed investing in a dispatching software program for quite some time before they made the jump.
The Prophesy Solution
Management at CTW reviewed a customized software solution as well as five other programs during the research process. They were impressed with Prophesy Dispatch's ability to organize their business and its ability to integrate seamlessly with QuickBooks, and were pleasantly surprised to learn that the robust solution was more cost-effective than others that they had reviewed.
Training and Implementation
CTW staff attended Web-based training sessions with an Accellos training and implementation consultant. Later that year, CTW Transport brought the consultant into their office to further train the staff within the company's live environment.
Results
CTW has grown since implementing Prophesy DispatchSeries and currently runs a 9-user license of Prophesy Dispatch with QuickBooks integration, SQL Server interface and Multi-Company and Brokerage modules. They also use Prophesy modules for EDI, Mileage and Routing, IFTA tax preparation, driver log auditing, driver management, electronic fuel card import, customer web portal and document imaging.
Key Benefits:

Transition from whiteboard dispatching to comprehensive trucking software
Integration with existing QuickBooks accounting system
Cost-effective solution
More efficient organization for dispatching and accounting teams
Experienced growth
Added modules for multi-company and brokerage operations, EDI, commercial mileage & routing, fuel tax reporting, driver log auditing, driver management, fuel card import, customer web portal, and document imaging
"We learned that Prophesy Dispatch accommodated all of our company needs and was reasonably priced," said Lisa Lannelli of CTW Transport.
"[The Accellos training consultant] came to our Peabody office to further train our staff," described Lisa. "This was beneficial because he was able to see how our business worked firsthand. He jumped right in and showed us how to take care of trouble items with ease."
The full case study can be read at http://blog.accellos.com/customers/ctwtransport.
About Accellos' Transportation Software Products
More trucking companies use Accellos' Prophesy software products than any other brand on the market today – quite simply because we have built the industry's leading total trucking software solution, designed to manage every facet of a growing trucking operation for both public and private fleets, with integrated, comprehensive and easy-to-use features that ensure unsurpassed efficiency and greater profit. For more than 20 years, the Prophesy name has represented quality, reliability and affordability for the trucking industry. Our products offer reliable control over daily trucking operations, yet are easy for growing trucking companies and other fleet operations to implement, integrate and afford. This approach allows our users to build upon their total solution as their needs grow. For more information about Accellos' Prophesy trucking software line, email moreinfo (at) mile.com, call 800-776-6706 or visit http://www.mile.com.
About Accellos
Accellos is a global provider of software solutions specifically designed for the unique needs of logistics service providers and midsized businesses. Over 3,000 companies trust Accellos to be the technology backbone of their global supply chains. Accellos provides solutions for warehouse management systems (WMS), third party logistics (3PL), fleet management, transportation management systems (TMS), trading partner integration (EDI), automated barcode data collection, parcel shipping, transportation optimization and supply chain business intelligence. Accellos solutions are built on the AccellosOne platform, a modern technology platform featuring a user-friendly interface and simplified technical administration. For more information, email info (at) accellos.com or visit http://www.accellos.com.
All products are either registered trademarks or trademarks of their respective companies in the United States and/or other countries.
Media Contact:
Chris Johnson
Marketing Communications Coordinator, Accellos, Inc.
T: 800-776-6706 x7332
chris(dot)johnson(at)accellos(dot)com
# # #