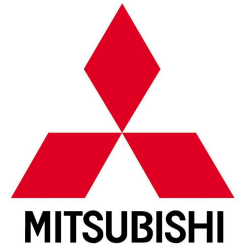 Joliet, Illinois (PRWEB) February 27, 2012
Bill Jacobs Mitsubishi- one of the leading Joliet Mitsubishi dealers would like to announce that the 2012 Mitsubishi i has earned the top spot on the American Council for an Energy-Efficient Economy (ACEEE) 14th annual "Greenest Vehicle's" list. This is a great honor for the all-electric vehicle produced by Mitsubishi and helps to show the world the the new Mitsubishi i is for real and brings to the table an affordable, energy efficient vehicle.
The Mitsubishi i earned a score of 58 in the ACEEE ranking system. This is the highest Green Score ever in the history of the list and further goes to show that the new Mitsubishi i is a great "Green" car.
The Mitsubishi i runs completely on electricity and even with the electric power used to run the car taken into account, the i still outscored the other vehicles on the market by a long shot.
The ACEEE list is evaluated on many different criteria that includes: tailpipe emissions, fuel consumption and gas emissions. These are things that contribute to climate change, which is why they are taken into account. It is a great honor and challenge to earn the top spot in the list but the 2012 Mitsubishi i offers a quality vehicle with low emissions and a small eco footprint.
Bill Jacobs Mitsubishi is very proud of the honor for the all-new electric Mitsubishi vehicle. The dealership should have the new car in their lots sometime in March for customers to test drive. Currently the car is available in several West coast states and Hawaii and is moving East. Bill Jacobs Mitsubishi has a large inventory of great deals on other Mitsubishi in Joliet, IL. They also carry many used cars in Joliet, IL. For more information, please call (866) 834-7835 or visit http://www.billjacobsmitsubishi.com.
###