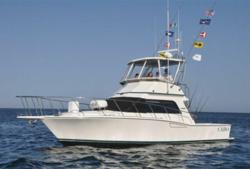 Cabo San Lucas, Mexico (PRWEB) February 27, 2012
Most years during this time, Cabo San Lucas is full of "spring-breakers" who are looking for a place to escape for warmer weather, great adventures, and some fun. Things are a bit different this winter, as the Baja region is trying to survive a lack of tourists created by the suffering economic times. This translates into big bargains for anyone who chooses to vacation to the Baja area during this time.
Cabo San Lucas is a popular vacation spot for good reason – there are activities for folks of all ages, couples and families alike. There are a variety of events going on throughout the entire year which makes it the perfect place to visit and make memories that will last a lifetime.
With the bad economy, an affordable vacation is readily available. Discounted Cabo Beach Resorts offers savings of up to $1500 on 8 day/7 night stays in the 5-star Cabo Villas Beach Resort and Spa. With prices like this, a family vacation can mean being able to see and do it all while vacationing in Cabo.
Vacation Resort Deals
Cabo Villas Beach Resort and Spa has everything including many great vacation packages. These packages range from a 5day/4 night stay in a deluxe one bedroom suite for $342 to an 8 day/7night stay in a two bedroom executive suite with private jacuzzi for $1356 ( over $1500 worth of savings!)
This is no ordinary place to stay either as the on-site amenities are top-notch. There is a huge infinity pool, a swim up bar, a large 12 person Jacuzzi,an expansive elevated Pool area with the finest views of the Cabo Bay, a full Spa, a gymnasium and a brand new Beach Club. And this is just located within the resort area, there is also outside access to all kinds of watersports and other beach activities.
With the economy suffering, now is the perfect time to snatch up some great vacation deals. With packages to Cabo San Lucas starting at only $342, it would be almost foolish not to take a vacation this year!
About Cabo Villas Beach Resorts and Spa
Cabo Villas Beach Resort and Spa is a family-owned resort that prides themselves on offering 5-star accommodations at a 3-star price. They provide personalized customer service at the best location in the Heart of Cabo. Guests love the small resort feel and the professionally-decorated suites with fantastic views of the Sea of Cortez. The resort features 140 custom decorated luxury suites, 3 on-site restaurants and 3 pools with a 20-person Jacuzzi. There is a 6,000 square foot spa on-site that provides skilled estheticians and therapist to release stress and simply relax. Cabo Villas even has its own market and business lounge for convenience.
For more information on booking your Mexican get-away visit DiscountedCaboBeachResorts.com.
###