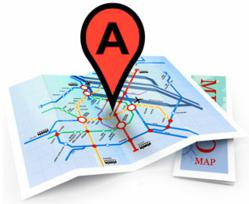 Denver, CO (PRWEB) February 27, 2012
Ethical SEO Consulting has helped dozens of small and large businesses in some of the most competitive regions and markets across the U.S. dominate their local competition. How have they done it? The answer lies in the world's most popular search engine, and one specific feature it offers; Google Places. Ethical SEO is now offering their Google Places Optimization product at a price which makes it feasible for any business, regardless of their online marketing budget.
This exciting new Google Places optimization product, which starts at a monthly price point of $500, is particularly well suited for professional services businesses such as audiology centers, chiropractors, dentists, and law firms, and has been proven effective at helping these types of businesses capture a greater percentage of their local market. The Denver SEO experts at Ethical SEO Consulting employ advanced search engine optimization techniques designed specifically toward boosting Google Places search rankings. However, their work doesn't stop with achieving high rankings. They then conduct extensive local market research in order to tailor those local landing pages in a way that ensures that users who click on those pages will be converted into paying customers.
So, what is Google Places? Many casual web users know the answer to this without even realizing it. Google Places is the search feature provided by Google where-by locally relevant search queries produce locally relevant results. These results are indicated by the now famous up-side-down tear drop next to the listing. For many businesses, the Google Places feature provides an opportunity to dominate their local competition, as it enables them to rank highly for wildly competitive search phrases, without needing a massive online marketing budget.
With each day that passes more consumers are relying on local web results to point them in the direction of the products and services that they're looking for. According to the Founder and CEO of Ethical SEO Consulting, industry expert Casey Meraz, "In 2012, over 30% of all search queries will have a local intent. Furthermore, local results are in the top 5 of all online conversion sources. Needless to say, if you're a business owner and your Google Places page isn't ranking highly for relevant search phrases, you're missing out on a lot of potential business."
Ethical SEO Consulting specializes in local search engine optimization, and the results they have achieved for their clients in highly competitive markets such as Dallas, Denver, San Diego, and Los Angeles, is what has earned them the title of the local SEO experts. What makes their Google Places optimization product all the more appealing is that it begins at a price point that makes it affordable for businesses with low to moderate internet marketing budgets. If you're interested in learning more, please contact us at:
Ethical SEO Consulting
888-789-4198
10228 South Progress Lane
Parker, CO 80134
http://www.EthicalSEOConsulting.com
# # #