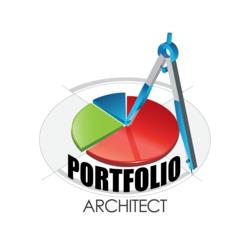 The Fiduciary 360 process Portfolio Architect uses is exceptionally strong from an investment management perspective. Investors of all types can benefit from this grounded institutional process of investment asset allocation, review, and planning.
(PRWEB) February 24, 2012
REDROCK WEALTH MANAGEMENT, a fee-only independent registered investment advisor firm, has launched a new fixed fee investment management and portfolio advisor service called Portfolio Architect. The firm created the Portfolio Architect services in response to multiple client requests. Clients were seeking a flat fee investment portfolio advisor service, but wanted to maintain direct control over their investment assets.
The Portfolio Architect services range from a "fresh start" risk profiling and asset allocation analysis, to a complete investment portfolio review and fiduciary analytical service. Core services incorporate specific no-load mutual fund and ETF investment recommendations. Portfolio Architect also provides Accredited Investment Fiduciary® consultations nationally through GoTo Meeting.
REDROCK WEALTH MANAGEMENT, a Las Vegas financial advisor firm, created this investment management solution for experienced and novice investors alike, both young and mature. As an investment advice only service, the firm never takes discretion or control of any financial assets, leaving the clients to maintain their own investment accounts and trading executions.
The core of the Portfolio Architect process incorporates extensive investment "scrubbing" over an 11 step process created by Fi360 - the "go-to" source for investment fiduciary insights, and creator of the Accredited Investment Fiduciary® program. Portfolio Architect fees range from $199 up to $599, with their quarterly services fixed at $99 per quarter.
# # #