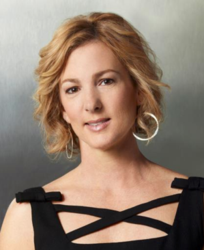 Los Angeles, CA (PRWEB) February 25, 2012
Lisa Vian Hunter, a graduate of FIDM's Fashion Design program, is a contestant on NBC's new design competition show Fashion Star, which debuts on Tuesday, March 13, 2012. The weekly primetime show will feature fourteen designers participating in tasks where they will be mentored by Jessica Simpson, Nicole Richie, and John Varvatos.
Supermodel and fashion entrepreneur Elle Macpherson is the host and executive producer of Fashion Star. At the end of each episode, America shoppers will have the chance to purchase the week's winning designs at Macys, H&M, and Saks Fifth Avenue.
Lisa, who lives in Mercer Island, Washington, is a women's wear designer, mother of two, and lover of all things vintage. She is particularly inspired by fashions from the 1950s, 1960s, and 1970s, and started designing original fashions in 2003. By 2006, Lisa had launched her retail collection, Vian Hunter House of Fashion, in Palo Alto, California, and debuted a Seattle store in 2009.
She says that women are desperate for gorgeous, affordable clothing made in the USA, and that is what she intends to give them. She is competing for the chance to win a multi-million dollar prize to launch her collection at America's largest retailers.
FIDM/Fashion Institute of Design & Merchandising is a specialized, private college dedicated to educating students for the Fashion, Graphics, Interior Design, and Entertainment industries. Known as a one of the top fashion design schools, FIDM is also a leading graphic design school and digital media college. Visit fidm.edu for more information.
###