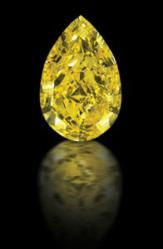 Carlsbad, CA (PRWEB) February 27, 2012
Bella Ideale Diamonds Consulting, an advisory service for clients who invest in high grade diamonds, announces that it has expanded its services to include natural colored diamonds. Previously, Bella Ideale's advisory service was limited to larger, white investment grade diamonds.
"Larger, high grade white diamonds still serve as a foundation for any diamond investment portfolio, because prices are easier to monitor and demand is greater" said Paul Buchanan, President of Bella Ideale Diamonds. "Natural colored diamonds are rare and very expensive, but are of interest to truly wealthy clients, because they have appreciated at an annual rate of 15% or more compared to the 10% for larger investment grade white diamonds."
Only one carat of colored diamonds is found for every 100,000 carats of white diamonds mined. The color can be almost any color of the rainbow, with the vast majority being brown and yellow and the rarest being blue, purple, green, red and pure orange. Most found are less than one carat, which makes a larger diamond extremely rare.
"Rarity does not mean quality, therefore all white and colored diamonds are sourced, examined, tested, graded and certified by an independent diamond grading laboratory, such as the Gemological Institute of America, before they are presented to a client for possible investment," said Buchanan. "Competent guidance on price and quality are critical in any diamond investment," he adds.
Bella Ideale Diamonds Consulting Services, located in Carlsbad, CA, is a diamond advisory service for clients that require higher quality investment grade diamonds for investment and pleasure. The company is affiliated with Bella Ideale Diamonds & Precious Gems, a retailer of fine jewelry.
Contact: Paul Buchanan at info(at)bidiamonds or 855-261-0100 (Toll Free). The headquarters for Bella Ideale Diamonds Consulting Services is located at 2382 Camino Vida Roble, Carlsbad, CA.
###