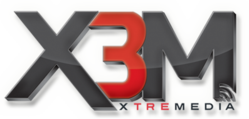 "This story is a story that is all about the brotherhood of being Navy Seals," said Baldwin, "This film had me riveted on the edge of my seat, and I'm an actor!"
New York, NY (PRWEB) February 24, 2012
Responding to attacks largely from voices on the political left, by pundits and writers who have by most measure not seen the film, Actor Stephen Baldwin & CEO Kevin McCullough, principals of XtreMEDIA (http://www.X3Media.net), a New York City based media company, are speaking out in defense of this weekend's "Act of Valor" movie produced by Bandito Bros., and distributed by Relativity Media.
"For bloggers, opinion writers, and journalists who have seen only the trailer to label this film 'propaganda' or 'pro-war' or anything of that ilk, is irresponsible and absurd," said CEO/Principal Kevin McCullough. "It is first and foremost an amazing piece of entertainment, followed by a close second as a resounding statement of honor towards those who do these dangerous jobs to keep us free."
"The makers of this film, made this film, because they really haven't felt good about how the military has been depicted in Hollywood in 30-40 years," said Stephen Baldwin, President/Principal. "One of the major things we attempt to do through our radio show (Baldwin/McCullough *LIVE*) is to do anything we can to show support for our troops." "The filmmaker's Q & A following the screening was also very telling. Their primary motivation for making this apolitical movie about the life of Navy Seals was primarily to pay honor and tribute to the sacrifice these extraordinary individuals make in order for all the rest of us to walk around free." added McCullough.
"This story is a story that is all about the brotherhood of being Navy Seals," said Baldwin, "This film had me riveted on the edge of my seat, and I'm an actor!"
Stephen Baldwin & Kevin McCullough are not being compensated for any of the public relations and media attention they have generated towards the opening of this film.
"This is a passion for us, my brother in law is active duty Navy being deployed in F18s directly into the dangers we face today," surmised McCullough. "For the political, theological, or cultural left to attempt to destroy this apolitical story by a secret whispering campaign of disdain, is in a word, un-American."
SOURCE: XtreMEDIA, http://X3Media.net, http://BaldwinMcCullough.com
Contact: Stephen Baldwin/Kevin McCullough - 888.340.3373, kmc(at)x3media(dot)net
###