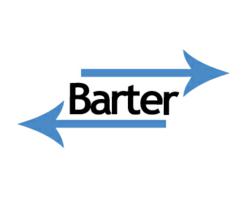 Bartering now being added to the Shpoonkle menu.
Miami, FL (PRWEB) February 27, 2012
Shpoonkle has expanded its payment options for clients and legal professionals to include bartering. Small firms and solo practitioners have found it critical to be flexible in this economy by utilizing bartering with clients. These clients may not have the ability to pay for legal services, but have a service or product that is of value to the lawyer. The attorney and client must agree on the value of the service or product in exchange for the representation. Each should agree on the Fair Market Value of the exchanged services and/or products. It is also important that each party remember that bartering is a form of compensation and tax implications will apply.
Bartering is a very old practice of compensation, and now it's being added to the Shpoonkle menu as another alternative to traditional and legitimate fee arrangements. Many professionals will offer you the ability to pay with various types of credit cards, finance plans, and or fee arrangements. Shpoonkle allows attorneys to bid on clients' cases based on fixed, contingency, Pro Bono, and now for barter. An article in BizJournals.com addressed this growing trend last year "Products and services in exchange for legal representation can take many forms. It can be a piece of heavy equipment, which was payment for a lawyer's fee in a bankruptcy case, or car repairs." As Shpoonkle reaches its first birthday as a start up its continuing to evolve and add value added free services and features to the site. Bartering can be an important and/or substantial part of compensation for certain types of legal professionals and practices.
A recession or dismal economy often leads to more bartering for professional services as people become strapped for cash. The ABA Journal has written on the activity, "Bartering is also ethically permissible as long as the deal is reasonable, says Art Garwin of the ABA's Center for Professional Responsibility in Chicago. "In theory, it's no different from bargaining for what the hourly rate is going to be." Some important things to keep in mind when bartering for legal services is " keep it legal, ethical and as problem-free as possible." As with any menu, not every option works well for every situation, but Shpoonkle is committed to providing as many choices to clients and legal professionals to make justice affordable.
Shpoonkle promotes advocacy to their members with free services; and exciting contests like this one offer Shpoonkle visitors an opportunity to win an amazing prize. Shpoonkle is an innovative free web site that allows clients to confidentially post a legal case on line where attorneys bid for that case. The client has the option to pick any of the bidders and can communicate privately with the attorneys.
Shpoonkle and Shpoonkle Canada are either registered trademarks or trademarks of Shpoonkle, LLC. in the United States and/or other countries.
For more information, contact:
D. Morgan
305-712-2822
info(at)shpoonkle(dot)com
http://www.shpoonkle.com
# # #