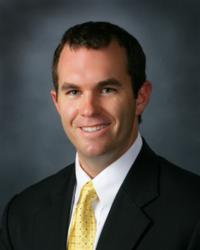 He is a man with a lot of potential and a lot enthusiasm
Columbus, GA (PRWEB) February 26, 2012
Waddell Realty Co., LLC announces its new Partner to the company, Reynolds Bickerstaff. Reynolds is a native of the Columbus area and being a man who is dedicated and committed to being successful in the Real Estate Business, Allen Parham and Richard Waddell felt that he would be a great addition to the company.
Three years ago, after both Parham and Waddell had been in the business for more than 25 years, they felt it was time to identify a potential successor, their choice was Reynolds Bickerstaff a realtor who had been in the business 4 years earlier and who was performing remarkably well. Allen Parham stated, "He was the right choice for us and in December 2010, we sold Reynolds Bickerstaff an interest in the company. He is a man with a lot of potential and a lot enthusiasm which will be a great asset to us here at the company."
In January 2012 Waddell, who founded his company 27 years ago, decided to retire from sales and property management and sold the balance of his interest to Bickerstaff. Allen Parham retained his ownership and maintains his position as the managing broker for the company. Bickerstaff and Parham will be making a number of changes in their organization and are very optimistic about the future.
The present company, Waddell Realty Co., LLC was formed back in May 2000, when two long standing Real Estate companies in the Columbus area, Waddell Realty Company and Allen Parham Realtors, merged. Since then Waddell Realty Co., LLC has grown through both merger, acquisition and recruiting of agents. Both the sales team and property management areas have experienced significant growth and prosperity since beginning in 2000.
More information about Waddell Realty Co., LLC is available online at http://www.waddellrealtyco.com or a representative can be reached through email at waddell(at)waddellrealtyco(dot)com.
###