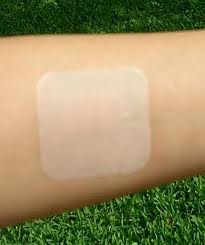 Severe risk of Fentanyl overdose.
San Diego, CA (PRWEB) February 27, 2012
The media spotlight is often a double-edged sword. No one knows this better than the family of Patricia Shemelia. And yet, gossip and rumor-mongering aside, the real story here is being overlooked according to Sean Burke of AttorneyOne.
On Feb. 22nd 2012, the American Society of Health-System Pharmacists reported Fentanyl injection shortages. Fentanyl is the generic name for an extremely potent synthetic narcotic drug often used for cancer patients. On September 2nd 2011, Steven Shemelia filed a Fentanyl lawsuit (case no. 2:2011cv05559) at the Philadelphia Court of Common Pleas against Mylan, Inc., claiming that, his wife, Patricia Shemelia died as a result of using a Mylan fentanyl patch. According to the complaint, Patricia Shemelia was prescribed the fentanyl patch by doctors in September 2009. A month later, she was dead of an apparent overdose of the potent opioid Fentanyl. Patricia Shemelia's blood fentanyl concentration at the time of her death was reported in the lethal range, since it was 17 times higher than the mean maximal fentanyl concentration that a fentanyl patch is designed to deliver. As mentioned in the lawsuit, Fentanyl is a painkiller at least "80 times more potent than morphine".
AttorneyOne.com, a recognized authority on law, can provide helpful advice and simple solutions including how to get in contact with legal counsel so that, in case of Fentanyl severe adverse events, someone can easily and inexpensively deal with it. As Mr. Burke, director of Media Relations for AttorneyOne.com, added, "What all this information really illustrates is that threat of severe adverse events from Fentanyl remains. For that reason, our focus should squarely fall on getting the word out and assisting people in finding the right legal assistance."
In July 2005, the FDA issued the first warning on the risk of fentanyl patch overdose after receiving reports of at least 120 deaths. In December 2007, the FDA issued a second warning about risk of a fentanyl overdose, stressing that the patch should only be prescribed to people who take regular and daily narcotic pain medication to deal with chronic pain.
AttorneyOne.com has further information on Fentanyl lawsuit including how to get in contact with legal counsel.
Headquartered in San Diego, CA Attorney One was founded in 2004 and is not a law firm. They offer a nationwide legal service which helps consumers find the best representation for their legal needs. Checkout earlier legal news from us at http://www.prweb.com/releases/2012/2/prweb9223466.htm.
###