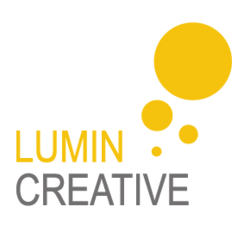 Barcelona, Spain (PRWEB) February 28, 2012
Lumin Creative announced the launch of a new gamification feature with the release of a badge system on its popular Q&A platform, Lumin Answers. The new feature, working in concert with a point system and leader board, publicly recognizes users who achieve notable point thresholds and gamify the Q&A experience. Administrators have full reign to determine the thresholds as well as the badge titles.
Lumin Answers is a user generated question and answer platform, allowing companies of all sizes to add a Q&A community on their site. After a company has added their Q&A community, their visitors are able to ask questions on the site where the company's staff and other users are able to respond with answers to those questions. Lumin Answers powers the Q&A for many leading websites, including the popular car buying guide Edmunds.com through their Edmunds' Answers platform.
The gamification features supported by Lumin Answers give users the opportunity to earn points toward expert status on the Q&A site and receive recognition within a variety of categories. At various levels they can earn recognition badges as determined by administrators, such as "Top Contributor" or "Gold Member", which are displayed prominently on a user's profile. The top experts' names are further recognized on leader boards throughout the Q&A site.
Gamification is an in-demand tool that gives users the thrills of game-playing achievements in a non-game application. Lumin Answers utilizes game-like strategies to create an incentive for members to answer other users' questions and compete to be the top expert. Gamification adds heightened user satisfaction to the Q&A experience as well as increased activity. With the aim of increasing user engagement and attracting new visitors, the gamification concept and the Q&A platform are a well-paired match.
According to a study conducted by Gartner, Inc. by 2015 more than 50 percent of companies that manage innovation processes will utilize gamification. A solid three years ahead of that trend, Lumin Creative once again demonstrates that they are the industry leader in innovative community-building.
In addition to inspiring users to increase their engagement on the site, both the badge and leader board functions also benefit all users by highlighting those whose answers are voted most accurate. Additionally, the leader board recognizes overall credibility of an expert over time. This shows other users who the most credible experts are and is an opportunity for expert users to gain recognition.
As website owners continue to look for ways of increasing engagement and uniting passionate customers, the community-based Q&A Software, Lumin Answers, with its cutting edge technology and thoughtful development, is swiftly rising to the top of the heap.
About Lumin Creative
Lumin Answers allows site owners to add Q&A to their site, with services available making it quick to sign-up and integrate their newly created Q&A site. Lumin Answers is a service provided by Lumin Creative, who has been offering knowledge exchange solutions to online communities since 2007. Lumin Creative also provides online solutions in the areas of ticket-based customer support and internal corporate collaboration.
###