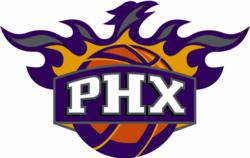 Phoenix, AZ (PRWEB) February 26, 2012
WHAT:
Suns' center Marcin Gortat will be joined by Suns broadcaster, Tom Leander and the Phoenix Suns Gorilla to host an assembly at Anasazi Elementary School on Tuesday, February 28, from 1 – 2 p.m. Anasazi Elementary was chosen as the winner of Arizona Milk Producers and Dairy Council of Arizona's "Jump Start Breakfast Contest," an initiative encouraging schools to develop innovative ways to increase their school's breakfast participation.
Gortat and Leander will share some of their own healthy living tips while also speaking to the children about the importance of maintaining a healthy diet.
WHO:
Suns' center, Marcin Gortat
Suns broadcaster, Tom Leander
The Gorilla
WHEN:
Tuesday, February 28
1 – 2 p.m.
WHERE:
Anasazi Elementary School
12121 N. 124th Street
Scottsdale, AZ 85259
INFO:
As part of the "Jump Start Breakfast Contest," schools across the Valley began encouraging their students to eat a healthy breakfast. Throughout the contest, schools promoted the incentive of a special assembly featuring a Phoenix Suns player and the Suns' Gorilla. The school with the highest percentage increase in breakfast participation during the duration of the contest was announced the winner.
###