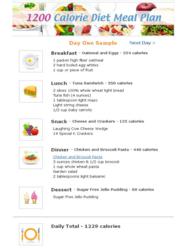 "Our new array of meal plans makes it much easier for anyone to follow a smart, sensible and, most importantly, healthy diet, no matter what their dietary needs are." - Lauren Alford, Diet.com Director of Business Development
Brookline, MA (PRWEB) February 29, 2012
Diet.com, one of the web's leading resources for diet, fitness, and nutrition content and tools, has announced that they've launched a brand new diet plan, which allows Premium-level site members to follow along with their choice of all new lifestyle-based meal plans as well as ability-based exercise plans.
The new diet plan now has eight 4-week meal plan options catering to a variety of today's leading dietary needs: Gluten Free, Vegetarian, Low-Carb, Pescatarian, Nut Free, Lactose Free, and College/Quick Prep meal plans are all available, as well as a regular Diet Meal plan for those who are simply looking to eat healthier with no special dietary needs. Each meal plan, designed by Registered Dietitians, is available in a choice of either a 1200-calorie or a 1500-calorie per day level.
"Our new array of meal plans makes it much easier for anyone to follow a smart, sensible and, most importantly, healthy diet, no matter what their dietary needs are," says Lauren Alford, Diet.com's Director of Business Development. "We're excited to launch these options for our members with special dietary requirements."
The new diet plan also incorporates three progressive fitness plans - Beginner, Intermediate and Advanced. The 4-week plans have been designed by a certified personal trainer and will progress members from basic moves (like bicep curls and lunges) to more complex exercises. Each daily plan can be followed online or downloaded as PDFs and printed to take to the gym.
Perhaps the most unique benefit of the Diet.com Premium Membership is the ability for Premium Members to connect one-on-one with Diet.com's Registered Dietitian, Meghan Tiernan, MS,RD,LDN. Premium Members can post dietary questions in a special Premium-only message board for a personalized response or recipe evaluation from Tiernan. Premium members can also contact Tiernan via private messaging on Diet.com.
Premium membership plans on Diet.com start at $39.90 per month, or members can choose a 3-month ($64.40) or 6-month ($85.65) membership option. To sign-up for a membership, Diet.com recommends that new users take their short Diet.com Quiz to help learn more about themselves and pinpoint their exact diet and fitness needs. The quiz can be taken at http://www.diet.com/quiz/. Samples of all Diet.com's meal plans and exercise plans can be viewed for free at http://www.diet.com/diet-plan.
About Diet.com:
Diet.com is a multifaceted health and wellness organization that provides quality information and cutting edge tools and services to consumers and businesses alike. Since its founding, Diet.com has been a valuable online resource for dieters and those seeking information on living a healthy lifestyle. As one of the web's leading resources for diet, nutrition, and fitness content and tools, Diet.com has created a platform where consumers are able to set and track diet and fitness goals, browse over 1,000 healthy recipes, learn new exercises, and interact with others in the thriving Diet.com online community. The diethealth YouTube channel (http://www.youtube.com/diethealth) has a library of over 500 videos, over 116,000 subscribers, and has received upwards of 94 million views. For any inquiries, please contact Lauren Alford, Director of Business Development, at LaurenA(at)diet(dot)com or 919-616-7532.
###