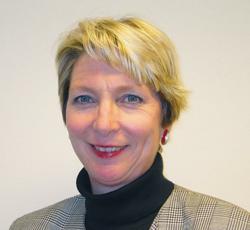 San Francisco, CA (PRWEB) February 26, 2012
Teraoka & Partners LLP is pleased to announce that Attorney Catherine Gormley led the firm's mergers and acquisition team of five attorneys in conducting due diligence, negotiating terms and completing a multi million dollar acquisition on behalf of Sega Holdings USA, Inc. Sega acquired a San Francisco based independent developer, Three Rings Design, Inc. Founded in 2001, the team at Three Rings has more than 10 years of experience creating online gaming worlds. Including the puzzle—MMORPG Puzzle Pirates™ and recent Game Developers Choice Online Award—Winner Spiral Knights™. The acquisition of Three Rings is a key part of Sega's aggressive expansion into the digital space; the addition of vision, talent, content and technology further secures Sega's foothold in the fastest growing sector of the video game industry. Three Rings joins a family of Sega subsidiaries that include Football Manager Developer Sports Interactive and Total War Creators the Creative Assembly. Teraoka & Partners LLP has advised the Sega Group of Companies on a variety of corporate transactions and acquisitions over the last 15 years.
"We were pleased to assist Sega in this next step in its expansion into digital MMRPG products," said Catherine Gormley. "Three Rings, a uniquely talented studio, has created a number of popular online MMORPG products, most notably Puzzle Pirates™. This acquisition was largely a very friendly deal, as Three Rings and Sega had already collaborated in the development of the popular online game, Spiral Knights™. Our challenge was in achieving deal terms that would effectively meld two radically different corporate equity and governance structures." With the completion of this transaction, Sega will work with BBC and Three Rings to develop and publish Doctor Who: Worlds in Time™.
Managing Partner Steven Teraoka explained, "Our firm's experience advising Pacific Rim clients, completing cross-border transactions and negotiating a variety of domestic acquisitions enabled us to help our client close this transaction successfully. We wish Sega and Three Rings the very best of success."
The Teraoka law team consisted of Steven Teraoka, Catherine Gormley, Ken Nishikawa, Jayne De Young and Mas Uchino, who all worked diligently to close the deal.
A tombstone article publicly announcing Sega's acquisition of the Three Rings design was featured in the January 2012 edition of Acquisition International, as well as in Lawyers Monthly, January 2012 edition, a copy of which is part of this article. In addition to utilizing Teraoka & Partners LLP as its legal advisor, Sega retained KPMG as its financial advisor. Fenwick & West LLP served as the legal advisor to Three Rings, and BPM served as its financial advisor.
Ms. Gormley continues to practice in the area in which she was originally trained—negotiating and closing mergers and acquisition transactions for both global and domestic corporations. She has advised clients in stock and asset purchase transactions for global, Japan based gaming companies and domestic manufacturing companies, among others. In 2002, Ms. Gormley negotiated the joint venture transaction that brought the monthly magazine, Shonen Jump, one of the longest running periodical manga compilations in Japan, to the United States. It was the first U.S. issue (January 2003), and it became the top selling comic book of any kind for that time period in the United States.
Above all, Ms. Gormley enjoys very much the professional relationships and general rapport she has developed advising clients with cross border relationships who need advice regarding the diverse range of legal issues involved in the operation of a business in the United States.
###