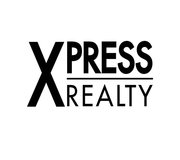 "We can leverage today's mobile lifestyle with the use of this technology,"
(PRWEB) February 28, 2012
The center of the Xpress Connect online marketing program is an individual property web site. Dedicated solely to the property for sale, each site serves as a single source for a complete profile of the home. Xpress Realty's premier offering has recently been enhanced to include smart signs. With a single click from their smart phones, prospective buyers are sent directly the property's web site. The Xpress Connect yard signs now include a banner featuring the unique bar code and web site address. Buyers can connect in an instant to take a virtual tour of the property, to learn about the community in which the home is located, to estimate mortgage payments or to schedule a showing with the listing agent.
"We can leverage today's mobile lifestyle with the use of this technology," said Mia Scaffidi of Xpress Realty. "Buyers can take a quick photo of the bar code from their phone while they are on the go and review the property immediately or when it suits their schedule."
Xpress Realty provides specialized high-tech marketing services designed to meet the needs of today's tech-savvy home buyers. Xpress Connect, the company's multi-media marketing program, delivers maximum exposure to purchasers where and how they interact – ONLINE. Built around individual property Web sites, Xpress Connect is a complete online program using the best of social media, search sites, e-mail, and online advertising.
# # #