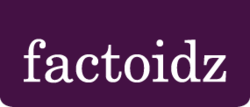 These trying economic times have truly engaged my imagination as to how I'm going to support my children.
Waldorf, MD (PRWEB) February 25, 2012
Seanna Smallwood, former real estate agent and sales manager turned founder, President/CEO of a national nonprofit, Will Be D.D., has added a few additional resources to her income stream. "These trying economic times have truly engaged my imagination as to how I'm going to support my children. The nonprofit is at a stand-still until such point we procure appropriate funding to move forward, real estate - which has always been my passion, isn't feeding the children timely; thus, the only thing remaining that I'm skilled at is well, writing."
The first published article by Smallwood, entitled, "How Can I Present My Real Estate Services to a Home Seller and Win the Listing?" is making some waves in the online community with literally over 50 reads within minutes of publishing, according to the Fact-based article site.
"To put it frankly, the donations are very slow for the nonprofit, and bootstrapping the program in an economy such as this, may not have been the smartest thing; yet we knew it was the right thing to do," explains Smallwood. "Now, I truly need to focus on keeping our family stable and I'm certain God will work out the kinks with the rest." Smallwood said.
Smallwood's diversified skillset with writing includes expert knowledge in topics such as, writing business and marketing plans, where her oDesk Business Plan test scored 68% higher than all other test takers at 4.5/5, creative writing, web content, email marketing design and campaign drips, social media strategy, SEO placement, writing and placement of press releases with which procure an average of over 100,000 impressions per release, and marketing collateral materials to name a few. Her experience with writing grants, proposals, and presentations come from her 22+ years of sales experience.
To hire her on oDesk, you can use the widget on http://www.RealEstate1StopShop.com, or to suggest an article for Factoidz, you may contact her via email. To ensure she makes the most of her new found ventures, vote for her articles.
###