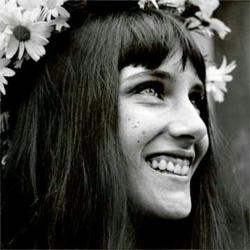 Corte Madera, CA (PRWEB) February 26, 2012
"Take Heart:" The 2012 Concert to Benefit Bread & Roses will feature artists Mitch Woods, Mark Hummel and Maria Muldaur joined by the buttery baritone of jazz/soul singer Nicolas Bearde, the smooth crooning of Phillip Percy Williams formerly of Beach Blanket Babylon, renowned vocalist Cami Thompson and legendary jazz pianist Judy Hall with actress Susan Z as emcee. This once-in-a lifetime lineup will also include a capella youth vocal ensemble 'Til Dawn, a project of Youth in Arts, as well as classical music by the San Domenico Virtuoso Program Quartet.
Concert-only tickets are $75. Concert/dinner tickets are $175 and $350. Purchase tickets online at http://www.breadandroses.org; or call (415) 945-7120.
In the intimate and beautiful Regency Ballroom, a Beaux arts treasure from 1909, concert-goers will have the unique opportunity to experience the connecting power of a Bread & Roses concert. The benefit event will also feature a live auction with some exciting one-of-a-kind packages including special tickets to this year's San Francisco Giants home games and "Friends & Family" passes for next fall's Hardly Strictly Bluegrass concert.
All proceeds benefit Bread & Roses ongoing program of bringing hope, healing and joy through live music to isolated Bay Area audiences with over 600 concerts each year. The support is essential to its mission of bringing live music to children, teens, adults and elders living in hospitals, shelters, convalescent homes and other isolated circumstances. The organization was founded in 1974 by the late Mimi Fariña whose 1971 album Take Heart with Tom Jans inspired the name of this year's benefit.
"Through our live performances, a community is born, as all participants become one from sharing joy." -- Mimi Fariña
Take Heart: The 2012 Concert to Benefit Bread & Roses
Thursday, March 22, 2012 6 - 9:30 pm
###