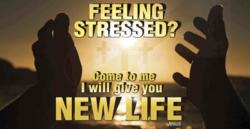 Every Door Direct Mail makes it possible for churches to connect with their community in a cost effective way
Jamestown NC (PRWEB) February 27, 2012
The Post Office has developed a new program that allows churches to mail postcards out to every address without having to purchase a mailing list. It's called Every Door Direct Mail and it has a number of benefits that churches will find appealing.
For churches seeking to reach out to their community this is an excellent program. Prior to EDDM a mailing list had to be purchased and each card needed to be addressed. With Every Door Direct Mail neither is required which saves hundreds of dollars. The cost of the postage is 14.5 cents.
The postcards must be at least 6.375 inches wide or 11.625 high which makes it larger than most pieces. The advantage to the larger size means that it is more likely to be read. Another advantage is that since the card does not contain an address both sides can be used to convey the message. The program is easy to use, just register and select the carrier routes.
Wall Printing and Memory Cross have designed postcards based on the Every Door Direct Mail program that make it easy for churches to connect with their communities. Designs can be select and personalize or a church can submit their own designs. Easter is the first series and it allows users to create a community outreach for the Easter Season.
The postcards include a QR code which increase read rates. A QR code stands for quick response and it is a barcode that smart phones can use to instantly connect with a website or video.
For more information on how churches and businesses can benefit from every door direct mail visit our website.
About Us: Wall Printing Company creates unique print marketing pieces that helps small businesses develop new business or increase business from their existing client base. These include marketing items, postcards, boxes, packaging, tags and labels.
Memory Cross designs origami style cards that are used to share the Gospel, teach Bible stories and memorize Scripture. Items include Christian tracts, coloring story cards and Bible memorization cards. Memory Cross has created private branded cards for companies such as LifeWay, The Billy Graham Evangelistic Organization and World Changers.
###