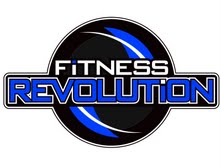 Achieving a fit and healthy body requires commitment and action
Tulsa, OK (PRWEB) February 26, 2012
In a recent television appearance, Clint Howard, owner of Tulsa's Fitness Revolution franchise, provided advice on how to keep fit during the winter months. Promoting his book The Fit Formula, Howard offered tips to people trying to fulfill their New Year's resolutions.
"Achieving a fit and healthy body requires commitment and action," Howard said when describing his television appearance. "During the holiday season many people make fitness resolutions, but only as little as 10% of people follow through on them."
To help people struggling to stick to their resolutions, Howard offered the three main pieces of advice he gives to the clients who come to see him at his Fitness Revolution franchise.
First, exercisers need to write down their goals. Howard says if it is not written down, it becomes simply a "wish or hope." Seeing a written goal serves as a reminder to take action.
Second, exercisers must make a distinction between outcome-based goals and action-step goals. Outcome goals include general end results, such as losing 20 pounds. Action-step goals are specific steps exercisers can take each day.
Lastly, in order to stick to a New Year's resolution, people must have other people who can hold them accountable. Howard noted this support group can include "a spouse, friends, family, or even a workout partner."
In addition to working with clients at his Fitness Revolution franchise in Tulsa, Howard is a published author. He contributed to the book "The Fit Formula," which has appeared on five different bestseller lists.
The book also features contributions from Pat Rigsby, co-owner of the Fitness Revolution chain of franchises. Rigsby noted, "Clint is one of the best fitness professionals in the business, and one of our many franchisees to make regular TV appearances."
If you are struggling to keep your New Year's resolution, you can see Clint Howard's television appearance here.
About Clint Howard: Clint Howard is the founder/director of Tulsa Fitness Systems, Tulsa's Fitness Revolution franchise. He has experience as an exercise physiologist and metabolic training expert. He is a featured fitness expert for Tulsa's FOX 23 News.
Fitness Revolution is a member of the Fitness Consulting Group family of companies. Fitness Revolution franchises focus on providing clients with the best fitness coaching available today, using a training staff made up of nationally certified fitness professionals.
To learn more about acquiring a Fitness Revolution franchise, visit: http://www.fitnessrevolutionfranchise.com/franchise/
###