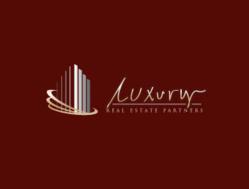 Las Vegas, NV (PRWEB) February 27, 2012
"Our YouTube channel was designed to provide clients with an inside view of some of Las Vegas most extraordinary condo properties by focusing on the distinctive lifestyle and amenities they offer at any price point. Consumers are looking to video now more than ever before as a research tool in the condo-buying process, and YouTube, the No. 1 online video website, is where they are searching condos," said Anthony Phillips, President, Luxury Real Estate Partners.
To date, the Luxury Real Estate Partners channel features 52 Las Vegas condo videos with new videos added weekly. For more information, visit Luxury Real Estate Partners YouTube Channel
About Luxury Real Estate Partners
Luxury Real Estate Partners is a full service, real estate-focused marketing company that develops and deploys highly personalized, strategic advertising programs for its real estate partners. With a holistic approach to brand enhancement, data analytics, and cross-channel delivery, Luxury Real Estate Partners' innovative marketing solutions have achieved dynamic results and delivered unprecedented return on investment for its invitation-only real estate partners. For more information about Luxury Real Estate Partners, contact Anthony Phillips at anthony(at)mylvcondosales(dot)com or visit http://www.luxuryrealestatepartners.com.
About YouTube:
YouTube visitor traffic now exceeds 2 billion views per day which is nearly double the prime time audiences of all three major US broadcast networks combined. In addition, the average person spends 15 minutes on site with over 70 % of the traffic coming from outside the United States.
###