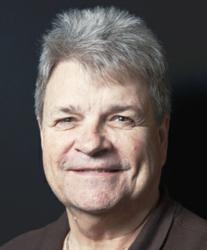 Mukilteo, WA (PRWEB) February 26, 2012
Gemba Academy, the leading provider of online lean manufacturing and lean enterprise training, is pleased to announce a free webinar to be presented on March 7th. This webinar is by Kaizen Institute senior consultant Steve Burkhalter and is titled "Daily Standards for the Lean Supervisor."
In this webinar, Steve will contrast the leadership paradigms of traditional supervisors and lean supervisors. He'll define the 10 Standards of daily lean supervision and how to maintain these within a company's Lean Operating System. Steve will also discuss how supervisors can improve their own performance and promote lean just by focusing on the 5 Key Needs shared by all employees.
Steve brings a tremendous amount of wisdom from his days as a Group Leader at Toyota and will be answering questions at the end of the webinar. For more information on this webinar visit http://www.gembaacademy.com/promo/standards-burkhalter.html. The recorded webinar will be available to Gemba Academy subscribers in April as part of the Complete Lean Package.
Gemba Academy offers over 220 HD-quality video training modules on lean manufacturing and lean enterprise concepts such as 5S, Hoshin Planning, Value Streams, Kaizen Leadership, Practical Problem Solving, Standard Work and Leader Standard Work, Seven Quality Control Tools, Total Productive Maintenance, Just in Time, and 3P Production Preparation Process. In addition there are regular webinars and interviews with lean leaders on topics such as lean healthcare, lean education, lean government, and lean office.
Learn why over 1,000 organizations use Gemba Academy lean manufacturing and lean enterprise training products at http://www.gembaacademy.com.
###