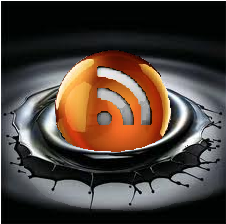 Poised perspectives of emerging Gen-XYZ leaders
New Orleans, LA (PRWEB) February 29, 2012
RefinerLink has created a new division in the company to start connecting with future leaders of the oil industry. A field once dominated by traditional conservatives is now transforming into an open forum of progressive knowledge sharing through development of RefinerLink's XYZ-outreach program.
Through contribution on RL blogs, the group aims to increase information sharing by leveraging energy and social networking skills of tech-savvy young professionals. The end goal…make the refining industry a safer and more efficient place to work. Beyond the refining community, RL Blogs also seek to heighten the general public consciousness by establishing a credible and trustworthy bond.
The founders of RL are no different than the average American striving to make an honest living. They do not represent Big Oil, nor do they represent environmental groups or government agencies. They represent only themselves and endeavor to share the unbiased truth.
RefinerLink strikes a genuine balance between professional expertise and enlightening insight that no other oil industry platform offers. RL Blogs draw contribution from many knowledgeable experts, and combines this content with poised perspectives of emerging Gen-XYZ leaders.
RL has not only developed quality material for all refiners to consume, but the site comes with an innovative flair that keeps the community engaged.
About RefinerLink:
Headquartered in New Orleans, LA, RefinerLink was created to unite the downstream oil community in ways that can accelerate growth and improvement in the overall industry. From news and industry event listings, to job postings, blogs, employee surveys, and community forums, RefinerLink offers a one-stop shop for Refiners around the world to connect and efficiently leverage communal knowledge.
For more information on RefinerLink, visit: http://www.RefinerLink.com
###