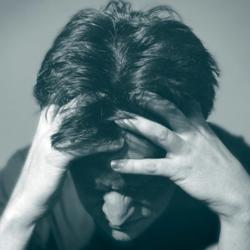 Behavioral interventions such as biofeedback, cognitive-behavioral therapy, and relaxation, either alone or in combination with pharmacotherapy, can be pivotal in the care of headache sufferers.
Philadelphia, PA (PRWEB) February 28, 2012
HealthForumOnline (HFO), a nationally-approved (APA, ASWB, NBCC, PSNA, CA-BBS) provider of online continuing education (CE) for psychologists, social workers, counselors, nurses and other allied healthcare professionals announces the addition of a new online CE/CEU course, A Review of Behavioral Medicine Treatments of Headaches to their expanding online CE resource library.
Neurologists report that 33% of their consults are headache-related, exceeding any other presenting problem (World Health Organization [WHO], 2004). Not surprisingly, headaches, considered common disorders of the nervous system, are widespread and often chronic medical conditions. WHO (2004) reports that Tension-type Headache (TTH) alone affects 66% of adult males and over 80% of females. Episodic TTH is the most common headache disorder, reported by over 70% of some populations. Studies in developed countries show 6-8% of men and 15-18% of women experience migraine annually, with the higher female rates attributed to hormonal factors. Cluster headaches affect less than 1 in 1,000 adults, and present mostly in males. Medication overuse headaches affect up to 5% of the population and are more frequent in women.
Headache syndromes result in substantial levels of disability. Most of the lost productivity is accounted for by 25% of migraineurs (Stewart, et al., 1996); with an average 4.5 lost work days annually (Steiner et al., 2003). Moreover, 11% of migraineurs are not even accounted for in these statistics because they are unemployed (Stang, et al., 1998). In addition to productivity-related costs, compared to healthy individuals, migraineurs have significantly higher annual medical costs (Pesa & Lage, 2004), with costs escalating when accounting for the high co-morbidity of psychiatric disorders, such as depression, anxiety, and/or post-traumatic stress disorder.
However, the cost of treating headache is small in comparison with the huge savings that might be made if resources were allocated to treat headache disorders appropriately (WHO, 2004). Through psychoeducation and the provision of behavioral interventions such as biofeedback, cognitive-behavioral therapy, and relaxation, either alone or in combination with pharmacotherapy, mental health professionals play a critical role in helping headache sufferers reduce the frequency, intensity, and duration of headache (Rathier, et al., 2012). Additionally, enhancing adherence to both pharmacologic and non-pharmacologic interventions can significantly reduce the personal and societal costs of headache. This new online CE course from HFO presents a biopsychosocial overview of headache for practitioners including guidelines for clinical assessment and elements of nonpharmacological behavioral medicine treatments. Strategies to coordinate/integrate care with providers of pharmacological treatment are presented to maximize care and minimize costs.
Psychologists, social workers, counselors, nurses and other allied health professionals can chose from HFO's 20 categories of continuing education (CE) topics related to health psychology and behavioral medicine containing more than 80 online CE courses that are fast, convenient and cost-effective. All HFO CE courses and supporting materials are available online or as downloadable, transportable PDFs. Participants print their own CE certificates. Lastly, HFO routinely updates our online CE courses and enables customers to review these updates for free even after they have completed the CE activity and generated their CE certificate.
For more information on this course or a complete listing of titles in our online CE resource library, visit HealthForumOnline.com.
Pesa, J., & Lage, M. (2004). The medical costs of migraine and comorbid anxiety and depression. Headache, 44, 562-570.
Rathier, L., Buse, D., Nicholson, R., & Andrasik, F. (2012). Multidisciplinary approach to patients with migraine. In R. Lipton, M. Robbins, & B. Grosberg (Eds.), Principles of Headache: Primary and Secondary Headache Disorders, Neurology Practice Series. Oxford, England: Wiley-Blackwell.
Stang, P., Von Korff, M., & Galer, B. (1998). Reduced labor force participation among primary care patients with headache. Journal of Internal Medicine, 13, 296-302.
Steiner, T., Scher, A., Stewart, W., Kolodner, K., Liberman, J. & Lipton, R. (2003). The prevalence and disability burden of adult migraine in England and their relationships to age, gender, and ethnicity. Cephalalgia, 23, 519-527.
Stewart, W., Lipton, R., & Simon, D. (1996). Work-related disability: Results from the American Migraine Study. Cephalalgia, 16, 231-238.
World Health Organization (2004). Fact sheet N°277. Retreived from http://www.who.int/mediacentre/factsheets/fs277/en/
About HealthForumOnline:
HealthForumOnline (HFO) is approved as a provider of CE courses by the American Psychological Association, the National Board of Certified Counselors, the Association of Social Work Boards, and several state professional organizations, including the Pennsylvania State Nurses Association, an accredited approver by the American Nurses Credentialing Center's Commission on Accreditation, and the California Board of Behavioral Sciences. HFO's CE Program's Advisory Committee and authors are comprised of over 60 nationally-recognized experts in behavioral medicine.
###