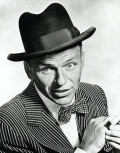 San Francisco, CA (PRWEB) February 27, 2012
Cheap-Neckties.com, the online men's accessories retailer and blog known for its biting "top five" lists, has announced a new "top five." In this week's blog post, the site names The Top Five Most Famous Bow Tie Wearers of All Time. Despite what many people think, bow ties are not only for grooms, classical musicians, conservative Republicans, preppy Ivy League professors and waiters at fancy restaurants. The classiest among men incorporate bow ties into their every day looks.
Some men wear bow ties ironically; some wear them to express their conservatism and old fashioned values; some wear—oh horror of horrors—clip-on bow ties; and still others tie beautiful bow tie knots every morning. But no matter what type of bow tie wearer a man is, his sense of style is unquestionable.
As such, Cheap-Neckties.com, which carries a stunning selection of hundreds of affordable bow ties, pocket squares and ascots in a variety of colors and prints, is naming the five bow tie aficionados who wear it best. Media junkies will associate modern day bow tie wearing with journalists like Tucker Carlson and public broadcasting maverick Bill Baker, but intellectuals who famously wore bow ties include politicians, entertainers and athletes.
In the number one spot of most famous bow tie wearer of all time is a man whose bow tie-induced powers altered the course of history—Englishman, world leader and Prime Minister Sir Winston Churchill. His personal favorite was always a navy blue bow tie with white polka dots. Who knows wear the world would be without Churchill's sharp fashion sense.
Speaking of blue, no singer wore bow ties better than Old Blue Eyes, Francis Albert Sinatra. Relentlessly elegant and classy, the Chairman of the Board always took the stage dressed to impress. His bow tie-generated sex appeal helped his seduce scores of women, including the love of his life, the lovely Ava Gardner. He famously had one other big "asset" that women loved, but we think it was the bow ties that made so many women fall in L-O-V-E.
Other famous bow tie wearers on the list include an international spy and heartbreaker famous for his gravitas (James Bond), a gray suit wearing charmer know for his goofiness and signature red bow tie (Pee Wee Herman) and an A-class athlete who wears A-class bow ties (Dwayne Wade) who was also recently received a Best Dressed NBA Player Award.
Cheap-Neckties.com's selection of casual and formal bow ties ranges in price from $9.95 to $19.90.
# # #