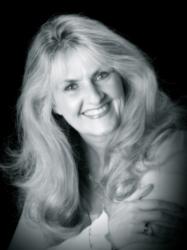 Teens are estranged by their need to face family conflict, peer antagonism and a social unfairness. How do parents and teachers restore teenagers to be wisely optimistic?
San Pedro, CA (PRWEB) February 27, 2012
Dr. Carol Francis, Child Psychologist for over 25 years, will discuss how to reach children and teenagers in this decade of bullying, technology and estrangement. "Parents and teachers often fail to understand the perspectives of this next generation on issues about social kindness or competition. This generation of teenagers need to be aggressive and antagonistic in order to go to their locker, eat lunch, or compete for spots in college. Teens' rather socially harsh reality is important for parents, teachers, psychotherapists, and counselors to appreciate. We can not look at the lives of our children and teens and remain superficial or out-of-touch as we help this generation develop humane consciousness," explains Dr. Carol Francis.
Dr. Carol Francis on March 3 will be presenting at the annual conference sponsored by International Hypnosis Federation. IHF's "It's All About You: Mind, Body, and Soul" Conference sponsors over 80 presenters who will discuss how to impact society profoundly. These 80 presenters also will discuss improving emotional and physical well-being. Interested participants or media can reserve a seat by contacting IHF by calling (310) 541-4844. International Hypnosis Federation promotes social awareness, conscious and conscientious consideration of issues faced about health, well-being, and families. Dr. Carol Francis is one of 80 presenters at this Conference who present tools for parenting, improving health, earning money, and having fun.
IHF's "It's All About You" Conference will be held at DoubleTree by Hilton, 2800 Via Cabrillo Marina, San Pedro, 90731 March 2, 3, 4. Information for media and individuals wishing to participate can be located at http://www.hypnosisfederation.com or http://www.hypnosisfederation.com/images/pdf/ihf-hyp-newsjan2012.pdf
Dr. Carol Francis has been interviewed on ABC, CBS and Public Radio Stations throughout the US on the topic of teenage bullying and coined the description "Generation Social Warriors." In addition, materials helpful to parents are available at RelationshipSuccessNow.com/Bullying. Archives of some of those radio interviews can be downloaded for parents and teachers to consult at this site or at the link: Dr. Carol Francis Show (blogtalkradio.com/dr-carol-francis.)
###