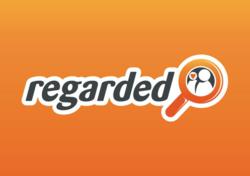 A new mobile phone app has been launched to help singles track down attractive strangers
sydney NSW (PRWEB) February 28, 2012
Regarded, a new website and iPhone app offering romantics the opportunity to find, flirt, date, fall in love with or befriend someone they have spotted or 'regarded', officially launched today.
Regarded gives people the opportunity to follow up on a stolen glance, smile or friendly chat that was cut short. Users simply log in to Regarded, describe the scenario, time and place and, if the other person does the same, they can connect.
Gavin McCormack, founder of Regarded said: "We have all experienced being 'regarded', be it a smile on the street or a conversation on the train that was over too soon, leaving us wondering what might have been. My own experiences and countless stories from friends made me think it must be happening to lots of people and from that came the idea for Regarded."
The Regarded app and website are designed to be fast and simple to use. Key features include using Google maps to easily find locations, bookmarking favourite places and direct messaging.
Regarded offers a safe forum through which to connect with users in total control of their personal information.
McCormack said: "Compared to other online dating sites, the key difference with Regarded is that is safe, fun and, most importantly, designed for people who have already had a connection. We are committed to upholding high standards for Regarded to ensure our members have a sleaze-free and positive experience."
The Regarded app and website are free to use. The Regarded app is available for download in the App Store. For more information visit regarded.com.au.
###