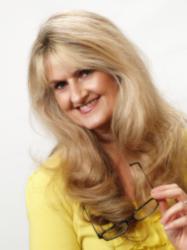 Skeptics can no longer afford to ignore the sound and solid research of laboratory chemical measures demonstrating that beliefs, imaginations and meditation does create physical changes.
San Pedro, CA (PRWEB) February 28, 2012
Dr. Carol Francis, Clinical Psychologist, presents 12 different tools that have been linked to increased physical health and emotional happiness. During this four day conference (March 1, 2, 3, 4) sponsored by International Hypnosis Federation, 80 presenters address many tools implemented to bring physical and emotional well-being with an emphasis on hypnotherapeutic techniques. (drcarolfrancis.com).
Dr. Carol Francis, Clinical Psychologist and Clinical Hypnotherapist, takes participants through 12 different exercises which have been researched and found to improve chemicals associated to happiness, de-stressing, and feelings of peacefulness without any drugs or medications. These 12 exercises can be practiced easily at home, while driving the stressful commutes, or in moments at work.
"Now it is well proven that biochemistry is impacted by stressful events, negative thoughts, and hostile verbal exchanges. Of course, human biochemistry also changes while using imagination, meditations, hypnosis, religious or spiritual rituals, and emotionally positive reflection. Sophisticated chemical analysis of the human body clearly demonstrates that thoughts, beliefs and imaginings significantly impact health," explains Dr. Carol Francis. (For more information 310-543-1824 or BodyMindSculpting.com.)
During this presentation, Dr. Carol Francis will help participants experience how to alter bodily chemistry with exercises related to beliefs, thoughts, and imagination. Some individuals might opt to measure the changes after the seminar.
International Hypnosis Federation presents "It's All About You Conference" to promote Mind, Body, Soul experiences to promote success, fun, happiness and social changes. Media and participants can reserve a spot by contact IHF at HypnosisFederation.com or (310) 541-4844 E-MAIL: ihf(at)cox(dot)net.
Dr. Carol Francis discusses more of these ideas and issues on Radio Shows which are archived at BlogTalkRadio.com/dr-carol-francis as well.
###