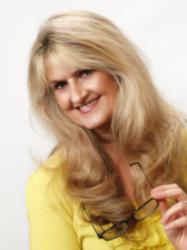 Cindy Buckles-Schmidt's story illustrates the power to change lives we all possess.
Torrance, CA (PRWEB) February 29, 2012
Cindy Buckles-Schmidt helped children, mothers and husbands escape certain death. During the onset of the Rwanda Massacres, Cindy Buckles-Schmidt was a sophisticated tour guide in Africa. Safaris were her fun and passion. Little did she know that her time in Africa would also include helping people escape from a political ethnic massacre.
Excerpts of this 90 minute interview reveal how one single woman in the travel industry becomes a life-line for many. She also copes with her own loss and depression about her husband who was one of the victims of these massacres too.
Dr. Carol Francis explains, "Dr. Carol Francis Show is dedicated to motivate people to live life fully without being staled-out by depression, fear, or stress. Cindy Buckles-Schmidt's story is one more reminder that one person can change their life and help a multitude of others simultaneously. Truly, Random Acts of Kindness can relieve an individual of depression and stress while helping to improve society. How perfect is that!"
Excerpts of this interview can be currently viewed at http://youtu.be/xzS0w98VvcQ
###