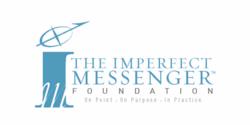 We need to trigger economic-mobility...
Santa Rosa, Ca (PRWEB) February 27, 2012
The Imperfect Messenger Foundation supports the efforts of Curtis Greco and his staff's dedication to rally a strategic movement toward revitalizing U.S. Tax and Energy Policy and as he stated in his recent appearance with U.S. Senatorial Candidate, Tim Aalders of Utah, "This Nation's problems are not a function of resource; it is a function of capacity. We suffer from a lack of leadership and intellectual capacity at critical levels of government and enterprise. The bias in favor of the status quo is silencing productive thought and strategic future-vision. The single greatest obstacle to revitalizing this Nation's Economic Health is a conspicuous unwillingness to overhaul both Tax and Energy Policy; two areas seized by selective interests in control of the political process."
Greco continued: "We need to trigger economic-mobility and this is accomplish by unleashing both consumptive demand and productive capacity; this will only occur by disposing the current Tax Code and fueled by an Energy Policy that yields abundant and affordable energy. To understand the elementary components of Tax Reformulation I would recommend reading one of my articles, Taxation: Never Flat or Fair. We have so distorted the Constitutional routine of 'Uniform' and 'Apportioned' taxation that we now have a tax system that is the polar-opposite of these ideals; a completely dysfunctional system. As it is we now tax productive capacity at its native origins, the Individual, and we leave the most fertile tax revenue source, Corporate, Passive, Trade and Non-Profit Incomes as feral. Absolutely irrational."
Greco prepared a forward-thinking advisory containing vital and strategic counsel sending the material, including each of the three Volumes in the Blind-Vision Series, to Senate Budget and Finance Committee members as well as one hundred and thirty other key government officials stating that, "We are attempting to redirect their attention to an entirely different level and direction." He wrote to each of the recipients stating: "If we are to fuel our reinvention and ultimate success it will only come from disposing of the routines that are poisoning positive productive outcome and move to a future of success through means that are presently being ignored and through the many which have not yet entered the lexicon of thought. Without a rational approach to Taxation and the establishing of an Energy Policy based on Economic Scaling, Environmental Stewardship, Sustainable and Reliable resourcing there will be no future economic vitality; we will merely surrender further to the progressive processing of our demise. The current opt-in approach of tinkering with the dying patient, though perhaps Politically Palatable, will not positively yield to future on-par with our potential. The extent to which we succeed will be proportional to our willingness to set aside the bias of vested interests and the political clout these interests' control."
The Imperfect Messenger Foundation released a brief containing many of Mr. Greco's recommendations a summary of which is as follows:
Proposed Tax Code Highlights:
1. Eliminate Individual/Household Tax on Incomes Below $250,000
2. $250,000 Income exclusion tied to maintenance of Medical & Retirement Plan
3. Eliminate Passive and Active Income Distinctions.
4. Corporate Tax Rate: 3-Tiered tax rate structure tied to Domestic vs. Foreign Productive
Income Source.
5. Corporate Tax Rate: 3-Tiered sub-rate structure tied to Productive, Service or Financial
Output.
6. Corporate Taxable Income to be based on "Net Operations Income" vs. "Net Taxable
Income".
7. Modify Accounting Standards to reflect reporting of "Net Output Income".
8. Eliminate Non-Profit Distinction.
Proposed Energy Policy Highlights:
1. Fast Track Pro-Generative Energy Systems: Thorium Reactor, Hydrogen, Fuel Cell etc.
technologies.
2. Suspend all domestic construction of Fast-Breeder Reactors.
3. Interim replacement of Coal-Burning Energy System with Natural Gas.
4. Develop advanced energy-grid capacity with an emphasis on dispersed generation and
delivery.
5. Require all New Federal Leases contain "domestic retention" requirement.
6. Restructure Royalty structure on all Federal Leases to market levels.
7. Surtax all Domestically Produced Energy Exports.
8. Place a 40% Excise Tax on all Income generated from Market-Speculation.
9. Dedicate 25% of all Royalties, Surtax and Excises Taxes to Advanced Development of
Energy Tech.
Greco's articles can be seen with regularity in various publications however feel free to source and view each of his commentaries online at The Imperfect Messenger Foundations website.
The Blind-Vision Series: "We Hold These Truths", "Value Given, Value Received" and "Valor in Prosperity" 2nd Edition are Available Now online and through your local bookseller!
The Imperfect Messenger Foundation - Changing the conversation; One American at a time!
Follow On:
Facebook: The Imperfect Messenger Foundation Twitter: imprfctmsngr
Media Scheduling: Call/Text (707) 484-1804 or Email celias(at)theimperfectmessenger(dot)com
"Who Is" The Imperfect Messenger Foundation?
Curtis C. Greco, Author & Founder of The Imperfect Messenger Foundation is a provocative and engaging speaker and writer covering a variety of topics including "kinetic behavioral dynamics" and socio-political, economic and corporal philosophies. Combining his commitment to life-long study, his formal education, 13 years in public accounting and 20 years in real estate portfolio management, development, financial and economic analysis; he brings a broad and seasoned knowledge base in dynamic and captivating form.
"Man must be Free for Independence to be at Liberty to be expressed!" C. Greco
###